Capita Agrees Bargain Deal To Buy Out Northgate Managed Services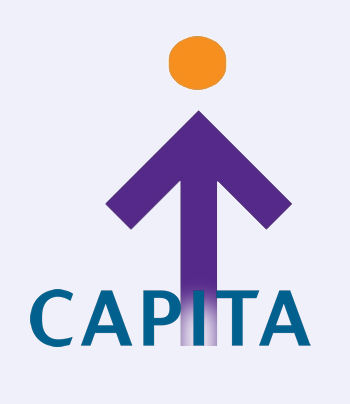 Acquisitive Capita snaps up Northgate Managed Services from KKR for just £65 million
Capita has bought Northgate Managed Services (NMS) from Northgate Information Solutions for £65 million. The deal will further boost Capita's presence in the public sector.
The acquisition, announced yesterday on the London Stock Exchange, stacks up with Capita shelling out £22 million in cash, the assumption of a pension deficit of £17 million net of tax relief, and finance leases for equipment used in the business totalling £26 million.
NorthgateArinso, an HR technology and services provider, and Northgate Public Services, a software and services provider to the public sector, are excluded from the transaction and will be retained by Northgate Information Solutions.
Added value
NMS is based in Newtownabbey, Northern Ireland, and employs around 1,150 staff, including 640 engineers. It also provides cloud-based infrastructure and managed services public and private sector business. Its biggest deal is a five-year, £170 million contract from the Northern Ireland Department of Education (DENI) for IT infrastructure management service.
Paul Pindar, chief executive of Capita, said, "By combining NMS's managed IT services with Capita's complementary business process and IT outsourcing capabilities, Capita will enhance its offering to clients and enable them to transform the way they do business."
The city reacted to the news with shares in Capita falling by 1.5 percent in trading yesterday. A number of analysts issued sell notes on the news.
Northgate Information Solutions was purchased by private equity firm Kohlberg Kravis Roberts (KKR) in March 2008. KKR has had the division up for sale for some time, it reportedly had put a price of  £100 million on the deal. Analysts have described the deal as a "knock-down price of £65 million", less than half its £141.6 million revenues.
"The sale confirms our view that owners KKR have been viewing Northgate's three businesses – Northgate Public Sector (NPS); Northgate Arinso (NGA) and Northgate Managed Services (NMS) as a 'divide-and-sell' opportunity," said John O'Brien, an analyst at TechMarketView.
"The three businesses continued to be run as separate companies with little attempt to integrate them or find potential synergies. KKR has effectively sold NMS for a significant loss on its investment," he added.
O'Brien said the deal begs numerous questions: "For instance, where does this leave the other two Northgate businesses, and how does KKR intend to get a return on these investments? In terms of Capita's IT services strategy, where does this deal fit in relation to the string of others Capita has made in ITS over the past couple of years and how does the deal add value to Capita's true 'knitting' in BPS [Business Process Services]?"