Ingram Micro Posts Record Revenues But European Sales Disappoint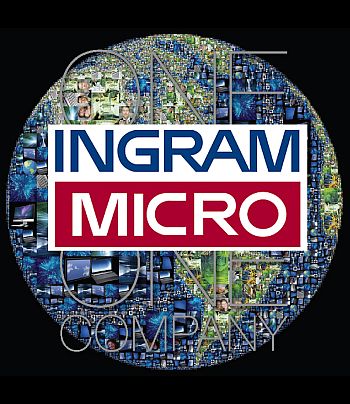 Mobility acquisition led to double-digit increase in sales and profits last quarter
Distributor Ingram Micro posted record fourth-quarter revenue and profits, beating Wall Street expectations. While the US did well, European sales were down with no growth seen in the near future.
For the three months to 29 December, the distributor's global sales were $11.38 billion (£7.38bn), up 14 percent compared with $9.95 billion (£6.41bn) in the corresponding quarter last year. Analysts had forecast sales of $10.84 billion (£6.98bn).
Bright move
Much of the distie's growth came from its acquisition of BrightPoint in July, bringing in $1 billion (£0.64bn) with another $75 million (£48m) from Aptec.
Global gross profit was $661.2 million (£426m), or 5.81 percent of total sales, compared with $554.3 million (£357.1m), or 5.57 percent of total sales, in the last quarter of 2011.  This said Ingram was a company record.
Operating income was $167.9 million (£108.2m) , or 1.48 percent of total sales. Ingram also recorded net income at $101.4 million (£65.3m).
While sales were up in North and South America and Asia Pacific, they were down in Europe by four percent, reporting sales of $3.08 billion (£1.98bn).
"Europe, frankly, continues to be the mixed bag that we've been talking about, and we're not planning on any significant growth in Europe in 2013," said Ingram Micro chief executive Alain Monie.
Monie added that the firm's fourth-quarter financial performance confirmed its "improved execution, as the entire company responded well to the challenge to drive a sense of urgency, better execution and increased profitability across the organisation."
"While we are entering 2013 well-positioned to drive better returns on capital and reasonable revenue growth across the business, there are several key objectives on which we must deliver," said Monie. "We must return Australia to a profitable, growing business. We also must continue to execute on the integration of BrightPoint and realisation of cost and revenue synergies."
Read also :