Report Claims BYOD Roaming Costs Are A Growing Cause For Concern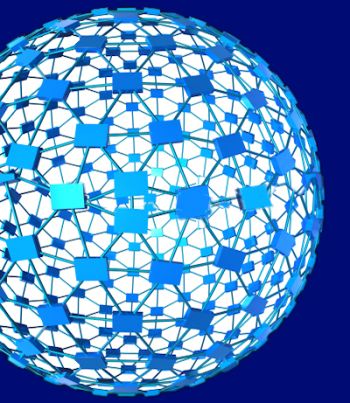 A report from iPass and MobileIron has found that many companies face increasing costs from BYOD
Bring Your Own Device (BYOD) costs are soaring alarmingly, according to the Mobile Enterprise Report from iPass and MobileIron.
The worldwide usage report from the US companies highlights enterprise fears that mobile data roaming costs will rise in 2013. This is the opinion of 57 percent of the 477 IT executives questioned, eight percent of whom reckon that costs will rise more than 25 percent.
An increasing concern
The big worry is that just a few years ago employees had one mobile phone, if any, and now they carry several, and there is a larger percentage of employees carrying connected mobiles. This is the concern of 44 percent while another 41 percent cited pricey 3G and 4G data plans, with just 22 percent worried about the number of employees toting mobile phones.
Rene Hendrikse, VP for EMEA at iPass, said, "The hidden costs of BYOD are becoming increasingly big concerns. The channel needs to be aware of these concerns and help educate on how costs can be controlled. Resellers who can demonstrate they can enable organisations to take advantage of mobile working while still keeping costs under control will find significant revenue opportunities. By offering global Wi-Fi access through a BYON approach resellers can do just this."
Bring your own network (BYON) offers the end-users the ability to create or access alternative networks, such as several devices using the same personal mobile hotspot to access a Wi-Fi point or to share a 3G or 4G connection made by one of their devices.
"IT is charged with implementing solutions to boost employee productivity, and BYOD does that. But as more personal mobile devices with multiple platforms and operating systems are used for work, IT managers are challenged to safeguard corporate data and keep roaming costs low. And when mobility budgets are managed by departments rather than IT, data roaming costs can be hard to control," said Barbara Nelson, chief technology officer at iPass.
"With mobile on track to become the primary computing platform for the enterprise, IT can regain control by setting strong BYOD policies and enforcing them through solutions like the iPass Wi-Fi network and services and MobileIron's mobile device management platform," she added.
Tablet growth
The report found that 55 percent of IT managers are using Wi-Fi connectivity apps for work purposes and just over half  also reported some form of security issue over the past year, primarily with lost and stolen phones.
Tablet adoption is growing and, between 2011 and 2012, usage increased most in legal and HR/administration at14 percent year-on-year), followed by finance/accounting at 13 percent.
In the smartphone markets, IT departments are  more focused on Microsoft's Windows Phone 8 handsets than on the new BlackBerry 10 phones. Only 34 percent of IT managers plan to support BlackBerry 10, compared to 45 percent who plan to support Windows Phone 8 devices this year.
The survey also found that, while BYOD is becoming accepted, not all companies have implemented policies for it. Of the 72 percent of enterprises with enterprise mobility strategies in place, only 37 percent of IT managers thought their own company's mobile strategy was effective, while 35 percent felt that their company had an insufficient approach.
Read also :