Jabra Bluetooth Headset Will Unify Communications Across Devices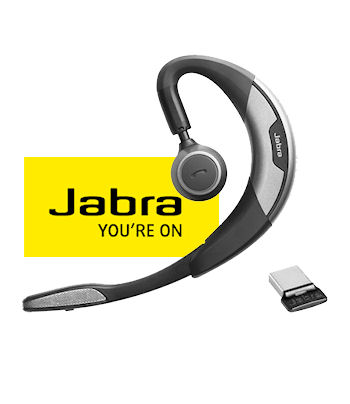 The most intelligent environment-aware headset yet – let's hope the users are equally sensitive to those around them
Incidents of mobile rage, where frustrated users rip off their headsets and stomp on them, could fall dramatically as Jabra has launched a new headset for the impatient mobile multi-tasker. The Motion UC (unified communications) works with all mobile devices, supports all functions and connects in one touch.
Whether you're using your smartphone, tablets or laptop, the Jabra Motion's unified communication is aimed to make life as easy as possible for the mobile user.
Unified comms
"We aim to help the mobile worker gain full benefits from their mobile devices and unified comms solutions. One of the most important factors is the headset," said Andrew Doyle, MD for Jabra Business Solutions in UK and Eire. "The headset bridges the gap between the user and the promise of efficiency and flexibility."
Jabra claims to offer users intuitive technology that uses a combination of motion sensors and intelligent microphones, the headset automatically adapts to its sound environment and adjusts accordingly. Though the more vocal user may remain unaware of any eye rolling and tutting from fellow commuters, they will enjoy optimal call clarity throughout a conversation, wherever it takes place even if it's in private.
The headset registers any movement instantly. When the user picks up the headset the call is answered simultaneously. When they start walking, the speaker volume is automatically adjusted. The intelligent system will turn off and go into power save mode when laid down.
NFC pairing
The Motion also uses near field communication (NFC) technology to ensure fast pairing with any device. This, Jabra said, is useful for users that own more than one Bluetooth-enabled device. A folding boom-arm on the headset allows the easy answer and end of calls via its opening and closing, and means the device can be carried safely in a pocket without getting broken.
The launch of the Motion UC coincides with the unveiling of Microsoft Lync 2013 said Giovanni Mezgec, Microsoft's general manager for Lync product marketing. "Jabra's long history in unified comms and knowledge of audio perfection and innovative design will add value to the end-user experience of Lync customers."
Read also :