Five UK Firms Battle It Out For MWC Mobile Innovation Award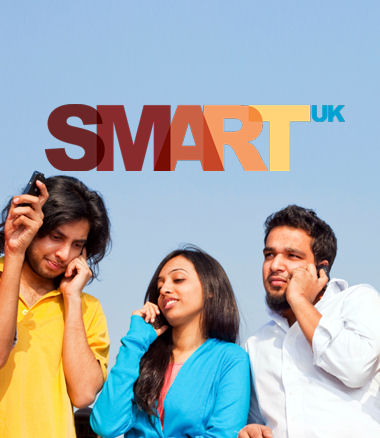 The spotlight will be on UK firms' inventiveness at Mobile World Congress in Barcelona next week
Five UK mobile companies are up for an award at the Mobile World Congress (MWC) this year. One of the five will be judged the UK's most innovative mobile company next Tuesday.
As part of the Smart UK Project, the five finalists: Made in Mind; OpenSignal; Paddle; RealVNC and Skin Analytics will pitch their innovation to a panel of expert judges before a winner is announced.
15 mins of fame
Chosen from a shortlist of 20 companies, the four finalists will have 15 minutes to pitch and answer questions in front of the Smart UK Project judges. Among the panel of mobile experts are: vice president of Telefonica Europe Mike Short, principal at Octopus Ventures Fred Lardieg, , and director of TheAlloy Geoff McCormick.
Made in Mind has created the smallest smartphone charger in the world by reducing the size of the standard UK plug by some 70 percent. The firm has European and US adaptors ready for launch in the second quarter of this year.
OpenSignal provides accurate mobile coverage maps in more than 200 countries in the world. This is achieved through crowd-sourcing via an app that checks mobile coverage wherever the user is to deliver an accurate picture of mobile network coverage. The company also provides a database of 100 million Wi-Fi access points.
Paddle lets people make payments online and on mobile web through their mobile phone without having to remember passwords or key in delivery addresses. All the information is securely stored and payment takes less than 10 seconds.
RealVNC's remote access software for desktop and mobile platforms which enables users to connect to, and control, one device from another. The technology has now been adopted by the automotive industry for mobile to vehicle integration, providing drivers with access to their smartphone content such as navigation, music libraries and internet radio, safely from the vehicle infotainment system.
Skin Analytics helps people detect changes in moles on their skin to assist with the early detection of skin cancer. Rather than trying to make a diagnosis from pictures of moles, Skin Analytics encourages people to take pictures over a period of time so that changes can be noted and risk assessed by GPs and dermatologists.
John Davies, sector specialist for mobile at UKTI, said, "The entries to the Smart UK Project showed the UK is incredibly strong in mobile innovation. However, the competition's five finalists demonstrated the most potential when it came to global reach – a particular attribute the judges were looking for when making their selection."
The pitching process begins at 1 pm next Tuesday in Room8.3 seminar room in Hall 8.1 at Mobile World Congress. The winner will be announced immediately after the pitching.
Read also :