Juniper SDN Strategy Pushes Ahead With Product Anouncements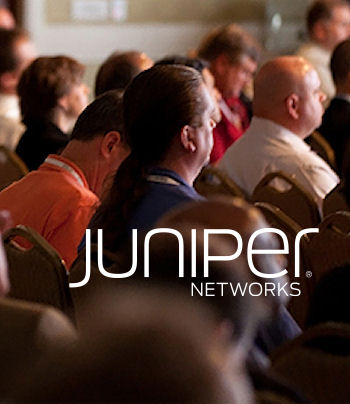 Products for service providers further the company's recently-announced 'software defined' strategy
Juniper Networks has announced software-defined networking (SDN) products for service providers, backing up an initiative announced last month at its Global Partner Conference.
At that time Juniper announced a four-step strategy for businesses looking to benefit from SDN, and pointed to products companies can use to follow that strategy, including the Junos Space software platform for creating a centralised software platform (step 1) and the JunosV App Engine for virtualising networking and security services (step 2).
Rapid provisioning
On Thursday, Juniper built on those announcements with the unveiling of the Junos Space Services Activation Director and the virtualisation of its Mobile Control Gateway (virtual MCG), which now runs as a virtualised function on the JunosV App Engine.
Services Activation Director allows the rapid provisioning of large numbers of services, including multi-protocol label switching (MPLS) and Carrier Ethernet for mobile backhaul, lowering operating costs by simplifying deployment and management, Juniper said.
It is scheduled to be available for purchase in the first half of this year through Juniper Software Advantage, a new licensing scheme announced along with the SDN strategy.
Virtual MCG provides signalling and control functions to LTE, 3G and 2G networks, allowing providers to rapidly increase and decrease capacity as needed. Co-developed with Hitachi, the service can accelerate deployment time by as much as 46 percent, when compared with the use of stand-alone physical appliances, Juniper said.
Virtual MCG is now running on JunosV, which is also currently available. Juniper added that JunosV is now available for its MX edge router.
Security
Also on Thursday, Juniper announced security line cards for its SRX5600 and 5800 Series Services Gateway products, promising improved performance and reliability for LTE mobile networks. These products support the fourth of Juniper's four steps toward SDN, namely optimising security and networking hardware.
The cards can be upgraded without downtime and can scale to accommodate rapid network throughput growth, Juniper said.
The cards combine security gateway, firewall, switching and routing layers onto a single platform, which reduces complexity and operating expenses, Juniper said. They support up to 100 million concurrent sessions and up to 200 Gbps of firewall throughput with a single SRX Series device, the company said.
They are compatible with current cards and chassis and are designed to be natively aware of mobile-specific protocols such as GTP and LTE-SCTP, helping them to block attacks which use those protocols, according to Juniper.
This first appeared on TechWeekEurope UK. Read the whole story here.
Read also :