Microsoft Challenged On Office Non-transferable Licensing Concerns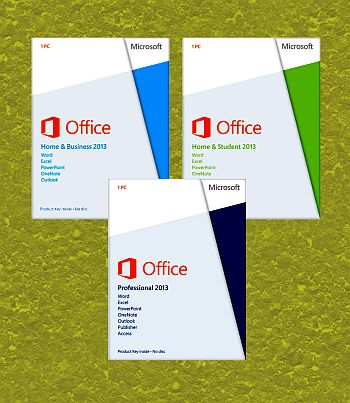 A single licence tied to a single machine changes the landscape for small business installations
Microsoft Office 2013 is at the centre of controversy after its 'restrictive' software licensing policies were revealed.
In a move that raised alarm among IT support staffers and those who frequently upgrade their hardware, Microsoft released Office 2013 as an Internet download which is then activated on, and tied to, the PC on which it is installed for the life of that system. Unlike some previous versions, transferring a licence to another PC is prohibited, making it a pricey proposition for businesses and Office users who update their systems regularly or like riding the bleeding edge of personal technology.
Licensing uproar
The news not only caused an uproar – the comments sections on sites such as Engadget and Slashdot are especially lively – it led industry watchers to openly accuse Microsoft of using the restrictive new licensing scheme to push customers to its Office 365 cloud-based subscription service.
A Microsoft supply chain source told ITPro's Caroline Donnelly that it's part of a plan to shift the Office user base to the cloud. "I know why Microsoft is doing it, because they want more people to move to the cloud, but I just wish they'd come out and openly admit that," said the source in Donnelly's report.
Now the company is officially addressing the matter. According to Microsoft senior marketing manager Jevon Fark, customers have been seeking answers after the Office 365 Home Premium launch.
"Since then we've received questions about the number of installations people get with the traditional Office suites, transferability, and how they compare to Office 2010. With that in mind, we want to offer some clarity on the matter, to help customers make the best purchasing decision," Fark wrote in a company blog post.
In a Microsoft-supplied chart comparing Office 2010 and Office 2013 product licences, the company shows that like Office 2010 "product key cards" – codes that downloadable copies of the software – Office 2013 only permits one, non-transferrable product installation.
This first appeared on TechWeekEurope UK. Read the whole story here.
Read also :