Visa Ready Partner Programme Hits The Road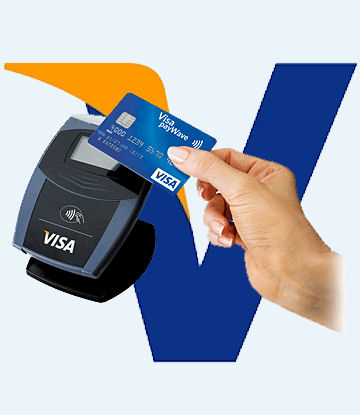 Payment card company looks to channel to drive mobile services using NFC and mPOS technologies
Visa is gearing up its partner programme to enable the integration of its payment technologies into mobile platforms and devices.
The Visa Ready Partner Programme is aiming at helping smartphone manufacturers, technology partners, mobile network operators and other companies to gain access to Visa IP, licences, and best practices.
Travel Visa
The company already has a programme to approve mobile NFC-enabled devices, but the latest programme will enable APIs and SDKs for all mobile point of sale acceptance and payments. It will also allow partners to display Visa Ready symbols to identify approved payment devices and services.
Part of the programme is focused on mobile point-of-sale acceptance (mPOS) providers, and mobile NFC-enabled device manufacturers, chip and platform providers and gives them access to resources to determine if software, devices and other technologies can be used to initiate or accept Visa payments that are compatible with Visa's requirements. These requirements, according to Visa, vary from country to country.
For financial institutions and merchants, the programme will provide the means to adopt and access tested and secure mobile payments services and products.
The firm is also making available APIs and SDKs to allow mobile point of sale providers to connect to Visa via payments gateways CyberSource and Authorize.Net. Visa will also provide other tools, applications and services to help developers build products that are compatible with magnetic-stripe, EMV-chip, and contactless-card payments.
Visa is also restructuring its compliance testing process for both mobile NFC devices and secure chips that host the Visa payWave application. This includes establishing a required signal range for mobile NFC-enabled devices hosting the Visa payWave application as well as establishing clear guidelines for extensive technical, security and usability testing with respect to the Visa payment functionality.
"The pace of innovation in the payments industry requires a new approach that ensures innovative payment methods can be tested, approved and commercialised quickly," said Mariano Dima, Executive Vice President, Visa Europe. "While it is critical that we ensure new payment methods are secure and reliable, it is equally important to allow great ideas to become new ways to pay and be paid."
Read also :