A10 Replaces Cisco At Go Daddy Web Hosting Centres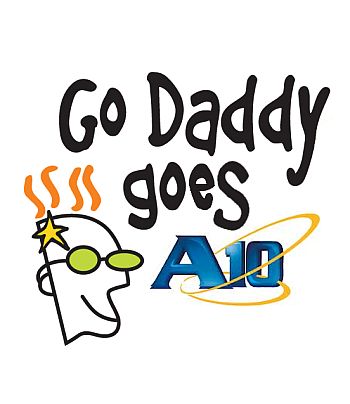 The large American web hoster has chosen A10 AX Series hardware to replace Cisco worldwide
Go Daddy, the world's largest Icann domain name registrar has appointed A10 Networks to replace its Cisco kit with 64-bit AX Series appliances.
Go Daddy's web hosting business has deployed the A10 hardware in its home base in North America and in its international data centres, which includes its Amsterdam facility that serves more than 337,000 of its UK customers.
Growing challenge
The web hosting business at Go Daddy faces increasing computing demands as it strives to meet the needs of existing customers and tries to attract new customers. The company selected A10 to improve the consolidation ratio by eightfold per High Availability (HA) pair over the existing Cisco implementation, while simultaneously delivering resiliency, extremely fast failover and security protection.
Tim Parker, director of networking at Go Daddy, said, "Small business customer success online is largely influenced by the technology and support employed. Using A10, we are able to provide the same, top-level service our nearly 11 million customers have come to expect while improving reliability and keeping costs down."
A10 pitches its AX Series as a scalable, high-performance application networking platform that delivers enterprises and ISPs an energy efficient option for lower total cost of ownership (TCO). It has a broad Layer 4-7 feature set and flexible virtualisation technologies, such as a Video Communication Server (VCS) and multi-tenancy, for public, private and hybrid cloud environments.
The AX Series security features include SSL Intercept, SSL Offload, DDoS protection, and DNS Application Firewall available without extra licensing fees.
Lee Chen, founder and CEO of A10 Networks, commented, "We are proud to deliver A10's exceptionally efficient and versatile Advanced Core OS (ACOS) solutions that are required to enable Go Daddy's high growth web hosting business without compromising on features, flexibility or value. "
Read also :