CipherCloud Secures Box Service For Meeting Regulatory Controls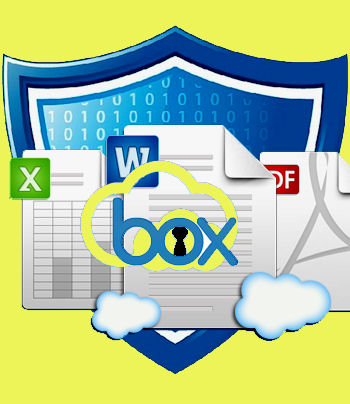 Thinking inside the Box, CipherCloud delivered a compliance engine at the RSA Conference
At the RSA Conference in San Francisco, CipherCloud has been demonstrating how it has tackled the issues of securing data stored in the Box cloud document storage and collaboration service. CipherCloud for Box ensures that only those who have permission to view the content can do so.
Security for cloud document exchange services is generally hit and miss. The providers claim to apply encryption throughout but often it is not disclosed that they hold the keys and could possibly access the content of any files in the store.
Compliance issues
All this does not sit well with regulatory bodies who insist that documents should only be accessible to specific, named individuals.
CipherCloud for Box tackles this requirement by offering data loss prevention features. Stored material is encrypted and the system can scan, detect and take action to protect sensitive information. This is achieved through the fine-tuning of CipherCloud Open Platform's ability to manage the encryption, detect malware, and audit user activity for the Box environment.
"Our collaboration with Box supports our vision for building trust in the cloud by eliminating concerns about security and regulatory compliance" said Pravin Kothari, founder and CEO of CipherCloud. "Together, Box and CipherCloud are taking information protection to the next level, giving companies the confidence to embrace popular commercial cloud applications anywhere, anytime, and realise the cost savings and efficiencies they bring."
CipherCloud claimed that organisations in the financial services, healthcare, e-commerce and technology sectors can take advantage of the Box application to meet comply with GLBA, PCI, Hipaa, Hitech, Pipeda, Itar and EU Data Protection requirements.
Read also :