Fast-growing US Technology Start-ups Threaten To Disrupt London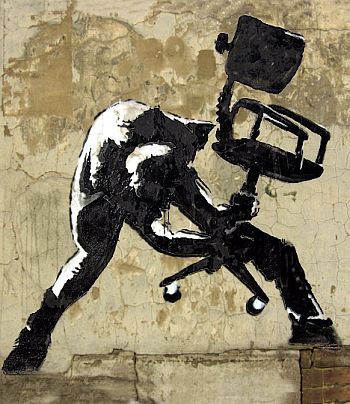 Disrupting London to present US stars to channel: over paid, over SaaS-ed and over here
Twenty fast growing US start ups are to showcase their technology offerings in the Disrupting London demo next Tuesday as they demand UK channel partners.
Cloud and mobile technology vendors dominate the line up of exhibitors for the afternoon event at Level39, described as 'an accelerator space' in London's Canary Wharf. Other vendors are seeking channel partners with expertise in online collaboration, social networks, machine-to-machine communications (M2M) and Big Data. Those vendors looking for partners include the fastest-growing US software companies for 2011 (HubSpot) and 2012 (Acquia).
Disrupting London
The Disrupting London event is aimed at channel partners, developers, investors and early-adopters. Organisers say that IT managers and CIOs from FTSE 500 companies will mingle with SMEs. They will all seek trusted channel partners who can steer them through the changes this disruptive technology will impose on their business processes.
IT buyers from companies of all sizes will be seeking advice on how to make the best use of technology from companies like SoftLayer, Cloud Technology Partners, Egenera, Wave Systems, Acquia, Huddle, blueKiwi, and big data specialists NuoDB.
But should the CIO of a big financial firm come shuffling up asking for advice, you may have to make your excuses and leave. According to the latest intelligence from Gartner Group, a new breed of IT buyer is emerging. In a crowded room, chief marketing officers are the people you should schmooze because they are becoming the top dogs in the IT industry, according to event organizer Nils Veenstra.
"Gartner predicts that chief marketing officers will spend more money on IT than CIOs by the year 2017 as a result of the ongoing shift to technology-based marketing," said Veenstra. "Marketing managers and digital marketers will need to get used to new tools, develop new capabilities and the marketing revolution will be a key element of Disrupting London."
Resellers, cast away your anorak and sandals. Cancel your subscription to Trainspotting Monthly. You don't need to connect with IT managers any more. Get yourself a stick-on pony tail and some red-framed glasses because from now on chief marketing officers are your new best friends.