Microsoft Extends Range Of Office 365 Business Editions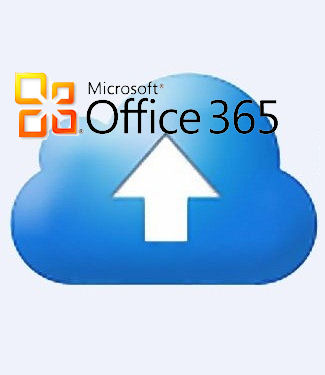 Microsoft upgrades cloud productivity software to attract more enterprises and SMBs
Microsoft is looking to tempt more SMBs and enterprises to its cloud services after it officially released three new business-flavoured versions of its Office 365 product.
It says its hybrid approach to productivity software is gaining steam an the new editions appear to be Redmond's bid to thwart the cloud-based competition.
Microsoft Office general manager Julia White described the product revamp as "the next major upgrade of the Office 365 services for businesses." Along with a lengthy list of tweaks and enhancements, the company rolled out new editions specifically tailored to the requirements of small, midsized and large enterprises.
Business upgrade
Nearly a month after launching Office 365 Home Premium subscriptions for consumers, Microsoft is turning its attention to businesses both large and small. In a statement, Microsoft Office Division president Kurt DelBene said that "with Office 365, everyone from large enterprises to small businesses to individual consumers can now benefit from the power of Office and the connectivity of the cloud".
In a dig at rival cloud application suites, DelBene added that Office 365's hybrid take on business productivity software enables a richer and broader set of functionality compared with SaaS-based approaches. "This release unlocks new scenarios and delivers capabilities that far surpass anything available in browser-only solutions," he said.
Office 365 combines locally installed versions of software components like Outlook, Word and Excel with cloud-based features that enable users to sync their files and data across devices, and if necessary, stream those applications. It's a modern-day manifestation of Microsoft's "software-plus-services" strategy that the company adopted in the early days of its Azure cloud rollout.
With Office 365 ProPlus, Microsoft is "bringing down the friction" of desktop software deployment, said White. Updates "stream straight from the cloud in the background", she said, allowing administrators to update their environments at practically the flip of a switch. In good news for administrators who are weary of accommodating stuck-in-their-ways workers, Office 365 ProPlus can run alongside older versions of Office.
The ProPlus option bundles Word, Excel, PowerPoint, OneNote, Outlook, Publisher, InfoPath and Access, along with the option to install them on up to five devices. It is available now and costs $144 (£95) per user for an annual subscription.
Joining ProPlus is a Midsize Business offering intended for workplaces with 10 to 250 employees. This edition builds on ProPlus and offers Exchange Online, Lync Online, SharePoint Online and Active Directory integration. Office 365 Midsize Business is priced at $180 (£119) per user per year.
Lastly, Microsoft also launched Office 365 Small Business Premium for one to 10 users. Priced at $150 (£99) per user, it adds email, shared calendars, Website creation and HD video conferencing to the core Office application suite.
This first appeared on TechWeekEurope UK. Read the whole story here.
Read also :