TechWeekEurope Research Looks At Tech Success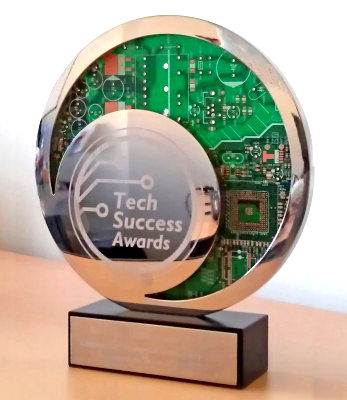 Our colleagues at TechWeekEurope want to know what constitutes Tech Success. Maybe you can help.
Our sister publication TechWeekEurope is planning its Tech Success awards for this year – and it wants you to help shape them by filling in a short survey and/or attending a networking event in London.
Last year, the first Tech Success awards honoured  IT staff in the UK who created innovative projects that helped their organisations. Winners included Jaguar Land Rover, Colchester Hospital University NHS Foundation Trust (CHUFT), and a primary school in Cadoxton, Wales. All of them used technology in new ways that showed how IT can help any organisation perform better.
What is a success?
This year, TechWeek wants to spread its net wider – expanding the categories, taking on new judges, and refining the criteria. As someone involved in the channel and a reader of  ChannelBiz, you're probably involved in projects that deserve greater exposure and this is an opportunity to grab the spotlight.
To do this, we need you to tell us what constitutes Tech Success in your eyes. What are your tech strengths and what challenges do you face?  Are we looking at the right categories, and checking the right attributes of the projects we see? And are there new places we should be looking?
TechWeek has a few questions in its survey, which you can fill out online.
Editor Peter Judge will be sharing the results at the next meeting of the TechWeekEurope Tech Club. Primarily a networking event, Tech Club is an opportunity to get together with your peers and talk about the professional issues that concern you most.
At the next Tech Club get-together, we aim to share our thoughts and gather any more ideas you have for what promises to be an even more exciting set of awards.
Tech Club will be held on the evening of April 17th in London. To attend, sign up for Tech Club here.
Read also :