Accredit UK And CompTIA Jointly Launch Certification Trustmark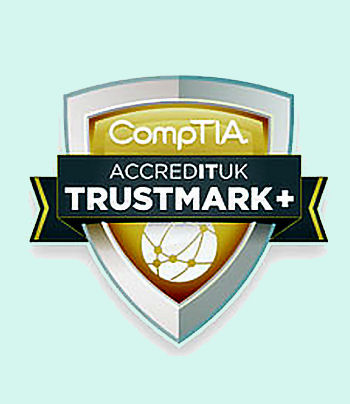 The CompTIA Accredit UK Trustmark+ certificate is unveiled as organisations complete their merger
Industry body CompTIA has unveiled its latest business endorsement, the Accredit UK Trustmark+,  following the completion of its acquisition of Accredit UK. The two trade bodies merged last year saying it would enable them to offer a greater range of resources and accreditations to members.
"The Accredit UK Trustmark+ will improve confidence in the ICT supply chain by identifying organisations that adhere to a stringent set of industry standards," said Lee Evans, chair of the CompTIA UK Channel Community and managing director of Vital Technology Group. "Companies that earn this Trustmark hold a unique and distinguished mark of quality within the ICT industry."
Accreditation evaluation
Companies looking to attain the certification are evaluated on their performance and practices in areas such as organisational management, company direction, business generation, service delivery and operations and customer relations.
"The evaluation and review process to earn this credential is a sound exercise in strengthening their business management and operations," said Jim Hamilton, vice president of Member Communities at CompTIA. "Companies that have gone through this process have significantly enhanced their organisational procedures and business acumen and expanded their operational efficiencies and revenue opportunities."
With the addition of this credential, CompTIA offers trustmarks for ICT businesses at any stage of development, the company said.
The IT Business Trustmark validates an ICT business's basic demonstration of sound business practices and ability to provide quality service. The Accredit UK Trustmark+ is an advanced, fully audited credential, providing a logical next step for ICT businesses seeking to position themselves for rapid growth.
"I firmly believe that having a business credential makes a real difference, it isn't just about collecting badges," said Evans, whose company has achieved both the IT Business Trustmark and the Accredit UK Trustmark+."
"I knew that in order to take my company to the next level and demonstrate that we follow stringent processes, I needed something more rigorous which is why we decided to go through the Accredit UK Trustmark+," Evans continued. "It's been a challenging but highly rewarding experience and I'm positive it will help take the company in the right direction."
Certification in a single business segment costs £2,400 with a charge of £1,200 for each additional segment. Once established, an annual review will cat £900 for one segment and £450 for each additional one.  All fees include an annual CompTIA solution provider membership.