Exclusive Networks Chosen As MobileIron's First UK Distie Partner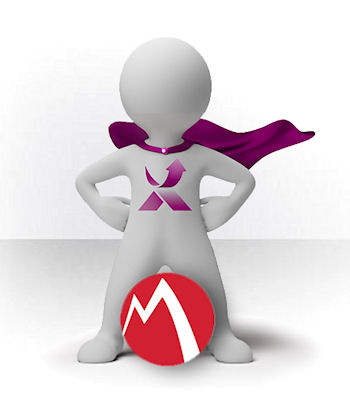 Exclusive aims to promote MobileIron's mobile enterprise security products in the UK, Spain and France
Mobile security and management firm MobileIron has signed a deal with Exclusive Networks Group to represent it in the UK. The deal also covers Spain and France.
Exclusive does not class itself merely as a value-add distributor (VAD) but as a SuperVAD, claiming its large reseller network across Europe sets it apart
Fast growing
MobileIron has been adding more than 700 enterprise customers per quarter and this week picked up an award at Mobile Word Congress 2013 for Best Enterprise Mobile Service. It has expanded in the UK over that past twelve months and has been recognised by industry analyst firm IDC as the fastest growing mobile enterprise vendor in the world. It focuses on mobile device management, mobile application management, and mobile content management.
"Our business is rapidly growing," said Alistair Mutch, MobileIron's director for the UK & Ireland. "To continue our success in the UK and to reach the next level of our development we need a partner that can grow and evolve with us. Exclusive Networks UK has the expertise and the infrastructure to help us reach and to serve new reseller partners who can deliver on the phenomenal demand for our products."
Barrie Desmond, director of marketing and global accounts at Exclusive, echoed Mutch's words, saying the US firm represents "a phenomenal opportunity" for resellers.
"With mobile adoption in the workplace set to continue, the potential for mobile IT is extraordinary," said Desmond. "Our resellers will benefit from having such a strong vendor and we are very excited to be working with MobileIron to grow the partner base in the UK."
He added that the firm "directly addresses the rapidly evolving mobile business environment at a time when organisations are developing their strategies to reduce data loss, device loss and employee misuse".
Read also :