Peer 1 Recruits Reseller Specialist As Cloud Evolves Indirect Sales Model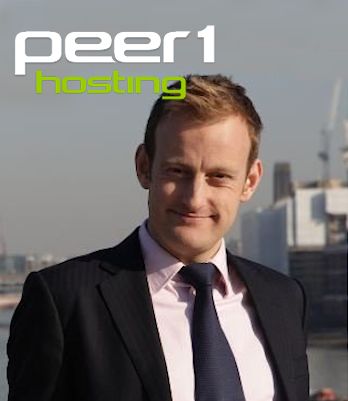 Mark King says it was inevitable that cloud in the reseller environment would end in tiers
Hosting company Peer 1 has headhunted channel specialist Mark King from Avnet as cloud computing evolves to a two-tier sales model.  Though analysts such as Gartner have questioned the future of the reseller in the era of cloud computing, the appointment of King could prove that a wholly direct sales model is unachievable and that the cloud computing model is splitting into two distinct tiers.
The idea that cloud computing will kill the channel is ludicrous, King argued. "Resellers will play a big part of the adoption process, but I think people are slowly learning to trust this model," he said.
Specialisation focus
While partners might know their particular niches inside out, they need help coming to grips with the new service culture being created around the cloud, King argued. "It's increasingly difficult for partners to tie themselves into a single vendor. I want to build their service offerings to make them more successful," he said.
Resellers must become specialists in order to survive in cloud computing, he warned, with Peer 1 Hosting aiming to lead resellers into vertical markets like ecommerce and gaming. "We can talk about working together technically on marketing campaigns and raising partners profiles with the vendors. We're working with vendors to design and optimise their solutions and we'll add support to resellers in the pre-sales effort to help them win business."
King, who worked for Avnet's IBM Business Unit, was recruited for his experience of helping IBM's VARs to understand its software remit which he claimed will stand him in good stead when helping resellers adapt to another new model of IT business. Peer 1's strategy under King will be to recreate the business model pioneered at Avnet, which held workshops with resellers to help them define their propositions.
King said he wants to emulate the success that Avnet had in creative co-marketing for resellers, with Peer 1 making the market and resellers delivering the services. "The partner needs to focus on their key strengths – talking to customers," he said.
Predicting rapid growth for hosting services in Britain, King said that the UK still lags behind the US in the race for cloud adoption. He feels this is mainly because people don't get it and that vendors have done a poor job of explaining themselves. "One of the biggest challenges I face is turning customers onto the positives of the cloud," said King, "the other is to maximise the margins for selling cloud."
Read also :