Savvis Prepares For Growth And Doubles Its Slough DC Capacity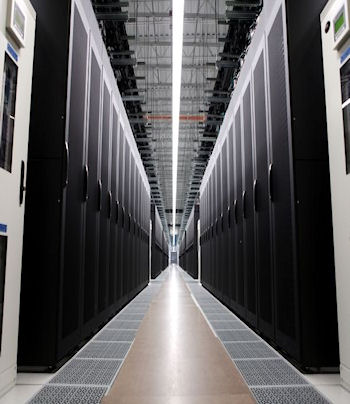 More friendly data centre servers fall on Slough as Savvis gears up its hosting facilities
Hosting and colocation specialist Savvis has grown its footprint in Berskhire by expanding its data centre space in Slough to 100,000 square feet and has spread 8.88 megaWatts of power across the two site.
The new data centre sees the company effectively tripling its UK presence over that of hosting and cloud players such as Rackspace.
Come, friendly servers, fall on Slough…
The 'LO5' facility is the second Savvis data centre in Slough and its sixth in the UK. Globally, it operates 53 data centres and boasts a total of 2.2 million square feet of data centre floor space.
"This investment marks a significant milestone in Savvis' commitment to serve the growing infrastructure needs of the European market," said Jeff Von Deylen, president of Savvis. "We have nearly doubled capacity in Slough to meet growing demand and give businesses in the region the services they need to grow."
The company says that the new facility is needed to make room for the growing colocation, cloud and managed hosting needs in Europe.
This first appeared on TechWeekEurope UK. Read the whole story here.