Ambitious Kelway Swallows Up Equanet From Dixons Retail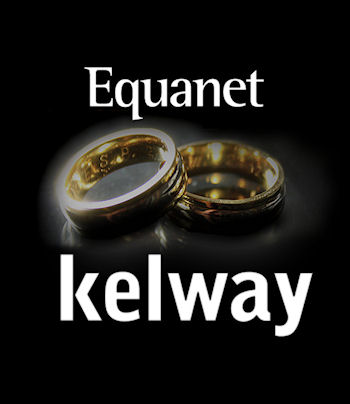 Kelway, getting acquisitive again, picks up the specialist B2B service provider from Dixons
Kelway has acquired the non-trade and public sector business of IT services provider Equanet from Dixons Retail. The deal marks another step in CEO Phil Doye's ambition to make Kelway a half-billion-pound turnover business. Terms of the deal were undisclosed.
The deal will enhance Kelway's public sector capabilities and extend the firm into the midmarket sector. The London-based company will also boost its customer base in the North of England.
Equanet branding
Equanet will initially continue to operate as a separate brand within the group but the Equanet brand is likely to be eventually retired, though no details on timings of such a move were given. Upon completion later this month, Kelway and Equanet will trade through integrated systems.
Kelway will bring its ServiceWorks suite of cloud services to the Equanet client base, as well as a new software offering created by combining both companies' Microsoft Large Account Reseller (LAR) accreditations.
"By adding the Equanet business to Kelway we are further strengthening our differentiated customer proposition," said Kelway founder and chief executive Phil Doye. "This acquisition reinforces our growth trajectory, which sees Kelway accelerating towards the landmark of becoming a UK technology company with half a billion pounds of turnover."
Dan Laws, managing director at Kelway, said the benefits of acquiring Equanet are numerous, with "many interesting opportunities to build upon Kelway's current proposition".
"Equanet is a business we have known for many years, and the acquisition reinforces our commitment to our supply chain business and its continued value to our clients," he said.
Dixons bought Equanet in 2005 and this formed part of its trading division DSGi. During that time, Dixons made many cost cutting moves and slimmed down staff numbers.  Kelway recently topped revenues of £350 million in its financial year to March 2012. Since 2007, Kelway has acquired Elcom, Panacea Services, Repton, SAM Practice, ISC Computers, and Irish Microsoft reseller BSS.
Sebastian James, chief executive of Dixons Retail, commented, "Equanet and Kelway complement each other extremely well and this transaction will enable Equanet to flourish in the specialist B2B market."
Dixons will continue to operate its PC World Business.
Read also :