Kingston Calls Channel To Help Firms Avoid Bad Memory Configurations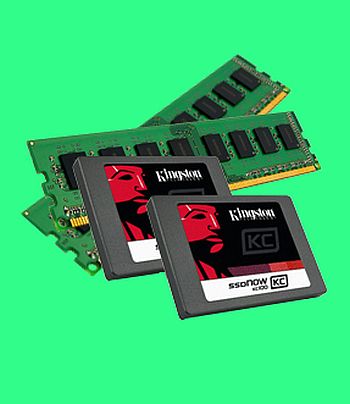 KIngston has created a service to help partners guide their enterprise clients through the cloud
Memory vendor Kingston Technology has launched a free pre-sales service that resellers can use to steer their confused enterprise customers through cloud and virtualisation issues. The move is a response to the fortunes being wasted by enterprises on bad memory configurations.
The vendor claimed its new service KingstonConsult will complement its post-sales support service KingstonCare to help clients decide on server configurations for data centre installations.
Bad memory
Baffled enterprise clients often struggle to configure servers to meet their business objectives, the vendor claimed, as virtualised servers become increasingly complex. This has created an opportunity for resellers to save them time and money by steering them through the latest technological developments, said Kingston's regional director Ann Keefe.
Resellers can help clients get the most out of cloud, virtualisation and Big Data projects where sub-optimal server configurations are all too common, said Keefe. "These can lead to unnecessary capital expenditure or lower ROI for many businesses," she claimed.
Power, capacity and performance are all going to waste, according to Kingston, which urged resellers to work with its server configuration experts to fine tune memory and SSD configuration. Kingston claimed its server assessment service, product evaluations and technical updates could prove invaluable to the channel, which is being offered free training sessions to help them understand memory trends and optimise servers.
In a further attempt to demystify memory Kingston has also created a film to explain why confused clients waste money through bad configurations.
Film Review:
Title: KingstonConsult
Running Time: 1 minute
Plot: A man tries to come to terms with a complicated configuration
Verdict: Food for thought (well memory anyway). Needs a sequel