Poll: What Do You Think Of Phones Going Down The Tube?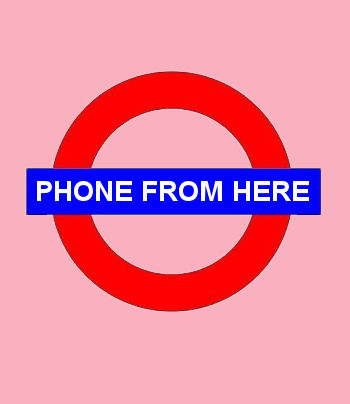 Should 3G and 4G access be available on London Underground? – and what did you think of file storage services
Before we tackle the knotty problem of phones in the London Underground, what did our readers make of online document storage and sharing service?
When asked "What do you think of document-sharing services?", ChannelBiz readers seem determined to use them no matter what the security risks may be.
In all, 61.8 percent admitted to storing documents online with services such as Dropbox, Google Drive, and Microsoft SkyDrive. A more cautious 31.4 percent said they were too insecure to trust and 6.8 percent were banned from using them by company policy, but 4.6 percent said they would use them but only if they were happy with encryption.
The use of box services is of increasing concern to companies – not only because it raises data security concerns but also because company documents are effectively taken out of the known security of the company and could be stolen, either knowingly or unwittingly, by employees when they leave the company. The growing popularity of and convenience of these services show that there is a demand for simple file access and sharing but, like other issues in the bring your own device world, it is something that must be addressed by companies sooner rather than later.
Access all areas
This month's question is broadly related to information access and admittedly London-centric but has broader considerations. Apart from the rush-hour close encounters of an armpit kind, how do you feel about adding the bellowing voices of mobile phone users? Or do you accept phone connectivity is an essential service that should be available anywhere?
Demand is growing for access to voice and data services wherever the user goes. At the moment, there are blank areas other than those regions where Wi-Fi and smartphone access is unavailable. These are mainly when travelling on aeroplanes or when travelling through tunnels and underground.
Transport for London (TfL) has come under criticism for not expanding access within the London Underground but there are those who see these relatively short periods of communications blackout a haven from the rat race pressures of the digital life.
Should TfL give way and increase coverage from the current platform only Wi-Fi (only free to Virgin Media, Vodafone, and EE customers) to give Wi-Fi and phone access in the tunnels as well as on the platforms? Maybe you feel that access should be limited in some ways. Make your feelings known.
You can access the poll here, or on the right  column of the home page.
[poll id="5″]
Previous result:
What do you think of document-sharing services?
Too insecure to trust (31.4%)
Use them occasionally (22.0%)
Brilliant. I use them all the time for everything (19.3%)
I only use them for unimportant files (15.9%)
Banned by my company (6.8%)
Only with encryption (4.6%)
Read also :