Intershop And Javelin Are The Toast Of Majestic Wine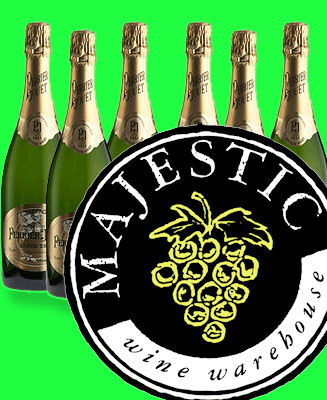 Systems integration and e-Commerce platform design combine to give wine retailer more fizz
Software and services specialist Intershop and e-commerce systems integrator Javelin Group have been selected to redesign Majestic Wine's website. In choosing the two partners from competing tenders, Majestic evaluated both the e-commerce platform and the systems integrator.
The final system also had to integrate with the Fredhopper search and navigation system preferred by the company.
Exacting specifications
Majestic Wine had two main aims: to have an enterprise platform that would support growth over the next five years by offering a stable base for on-going development; and to provide a full overhaul, rather than an incremental development of the site, to incorporate a number additional functionality.
Richard Weaver, e-commerce director for Majestic Wine, said, "Intershop and the Javelin Group development team offered a solid combination of software and support. The solution proposed fits the needs of our online business today and for future growth."
The needs included the ability to impose a six-bottle order minimum  as a pre-assigned mixed case or as a customer-specified selection. Although the wines can be ordered online, the site had to also have the ability to show options according to local store availabilities for customers who preferred to collect their wines from one of Majestic's 191 high street outlets.
Based on customer preferences, the system had to have the capability to make product recommendations. The e-commerce platform also had to provide blogs, videos and wine guides.
Jochen Moll, member and spokesman of the board of management at Intershop, said, "Intershop 7 provides retailers of all sizes with the rich functionality required to be competitive in today's market place. Furthermore our partnership with Javelin Group has helped to cement this deal given its in-depth knowledge of retailers' needs and Intershop."
The resulting Majestic Wine website is expected to launch in summer.
Read also :