CeBIT 2013: Greenclouds Winning Recycling Of Data Centre Resources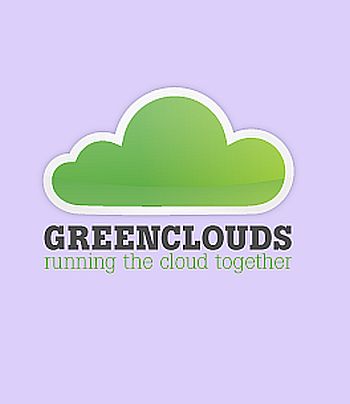 A cloud broker serves up spare capacity through resellers in the hope of undercutting Amazon
Greenclouds, a service which promises to aggregate spare capacity on cloud data centres to undercut Amazon's services, has won a prize for sustainable digital business ideas at the CeBIT 2013 show in Hanover, Germany.
The Netherlands-based Greenclouds service offers web hosts a price for their spare server, memory and storage capacity, and sells it on to users through reseller partners. It came top out of 50 finalists for the  Code_n prize an annual innovation award which this year focuses on ideas for sustainability. The award comes after some commentators criticised the lack of innovation in other entrants for the awards.
Spare cycle sharing
"Greenclouds is creating a market for excess capacity," Rob Rijkhoek, marketing manager at Greenclouds told TechWeekEurope. "All data centres are over-provisioned to allow for peak demands. We aggregate the excess space in other people's data centres and sell it on to customers."
To perform this service, the organisation uses a cloud broker – an approach which allows services to be delegated across the Internet.
Greenclouds' site does not give many details of actual partners or customers, but Rijkhoek revealed that the firm currently has access to capacity in seven cloud data centres including those of KPN and Equinix. It offers these providers a wholesale price for the capacity and sells it on to its reseller partners at a higher rate.
The company keeps an up-to-date index of prices for cloud resources from big players such as Amazon and Rackspace. It then offers a percentage of that price to hosters for their spare capacity, with an agreement to hand the resources back to the data centre at an hour's notice – so the provider can still treat the capacity as "spare", and is effectively getting some money for a resource it otherwise couldn't share.
Greenclouds' resellers, including Jitscale, pay Greenclouds a different (higher) percentage of the index price for the resources. The exact prices vary depending on the specific hosters and resellers, and Rijkhoek wouldn't reveal that, but he suggested that if Greenclouds could buy at 40 percent of the index, and sell at 60 percent, this would give Greenclouds a margin, and its resellers the opportunity to undercut Amazon.
The reseller network has about 15 end-user customers, says Rijkhoek. The fact that the underlying resources may be moved at an hour's notice might make users wary of the service, but Rijkhoek assured us that one hour is plenty of time to move any virtual machines to a different Greenclouds partner. The hosting providers underlying the system do guarantee Greenclouds a certain minimum level of reserved capacity,  he told us.
Read also :