Android Rubin Steps Down As Pichai Moves Up At Google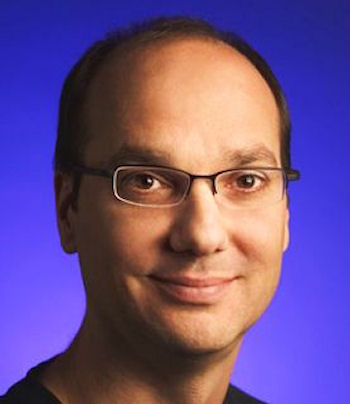 Andy Rubin, the 'father' of Google's Android OS, has decided to concentrate on other projects
The man commonly regarded as the father of Android, Andy Rubin has stepped down as the head of Google's mobile group. The move apparently will allow him to pursue as-yet-unknown new ventures within the search engine giant.
"Andy's decided it's time to hand over the reins and start a new chapter at Google," CEO Larry Page wrote in the company's official blog on 13 March, calling on Rubin to deliver "more moonshots, please!".
New Chapter
Rubin's arrival at Google in 2005 allowed the company to jump-start its mobile software development efforts because he brought with him Android, a mobile operating system that was based on open standards and built with open source software components. Android's open source roots also made it easier to enable the operating system to run on many different mobile devices and simplified application development for these devices.
Another veteran product development manager, Sundar Pichai, senior vice president of Chrome, Google Apps and Android will become the new head of the Android mobile group, according to Page's blog. Pichai is credited with building up both Google Apps and the Chrome browser.
"Sundar has a talent for creating products that are technically excellent yet easy to use – and he loves a big bet. Take Chrome, for example. In 2008, people asked whether the world really needed another browser. Today Chrome has hundreds of millions of happy users and is growing fast thanks to its speed, simplicity and security," Page observed.
Rubin's next move "is anyone's guess, but Larry Page's crack about wanting 'more moonshots' suggests that his next stop may be the Google X development lab. That would be entirely appropriate and a great plum for a guy whose matchmaking skills helped make Google and Android the global powers they are today, Charles King, principal analyst with Pund-IT, wrote in an email to eWEEK.
This first appeared on TechWeekEurope UK. Read the whole story here.
Read also :