Cezanne Software's Former Backers Launch Cloud HR Software Company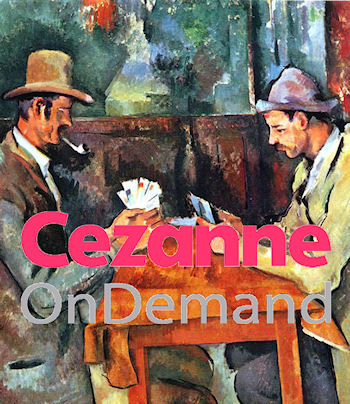 Cezanne HR invests acquisition money to bolster its human resource cloud service for SMEs
The former majority shareholders of Cezanne Software have unveiled a new company that targets small businesses with a cloud-based HR SaaS product.
The shareholders that backed the development of Cezanne Software have founded the new company, Cezanne HR. Cezanne Software, which focused on mid to large-sized enterprises got bought out by French integrator Lefebvre Software in February. The money from that sale has gone towards founding the new company.
Demand for continuity
The Cezanne HR team is the same team that has been managing Cezanne OnDemand in the past. The firm said that this would ensure "continuity for existing customers of the Cezanne OnDemand online HR software service".
The firm said that the product was quick to implement and easy to manage so would be ideal for SMEs that may not have the skill or expertise to implement other, more complex HR products.
The firm said that Cezanne OnDemand combines low cost and fast deployment with comprehensive functionality for people, absence and performance management, as well as social features for HR that allow employees to work together more productively. The product also benefits from regular updates to functionality at no extra charge, and monthly 'pay per use' subscription fees that are automatically adjusted up or down depending on the number of active employees.
Alberto Gabbai, former chairman of Cezanne Software, and now chairman of Cezanne HR, said that interest and investment in HR solutions continue to be strong, outpacing most other business application markets.
"There are clear signs that a powerful, scalable and easy-to-manage cloud-based HR software solution is opening up a big market of small and medium-sized enterprises," he said. "With this in mind, we decided to invest a major portion of the proceeds of the sale of the Cezanne Software business in Cezanne HR, with ambitious growth plans for Cezanne OnDemand."
Gabbai said that the SME market was huge and that the firm had barely "scratched the surface".
"In my view, the potential is huge and we are determined to grow very fast. The next few years will be very interesting," he said.