Low US Shale Gas Prices Threaten European Data Centres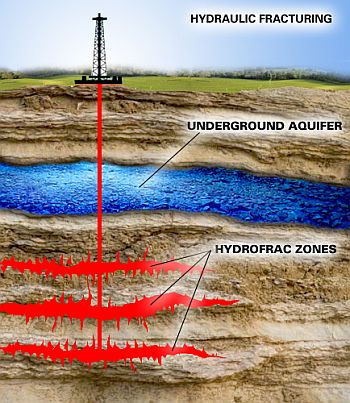 Europe's data centres could be hurt by cheap US competition fuelled by shale gas, while efficiency technology could also lose out
Data centres could move from Europe to the US, thanks to low cost energy from shale gas, according to a study from 451 Research. Cheaper energy could also dampen interest in efficiency measures for large cloud data centres, the report warns.
The US will have cheap electricity and prices will be stable for some time, thanks to the large-scale exploitation of shale gas. This means that data centres, which can use several megawatts of electric power, will be cheaper to run in America. It will also make data centre owners less likely to invest in energy efficiency measures designed to bring down electricity costs and reduce the carbon footprint of the data centres, the report's authors warn.
Red light for green centres?
"The energy bill for a medium-sized 2MW datacentre in the US with a 50 percent baseload energy consumption could be as much as $500,000 (£335,000) a year less than a comparable facility in the UK – and about $750,000 (£500,000) less than one in Germany," said Andy Lawrence, research vice president for data centres at 451 Research.  "This figure is large enough to sway decisions about where a data centre should be built."
Electricity makes up about 30 percent of the running cost of a data centre, according to 451 Research, and prices have been expected to rise steeply, leading to big investments in techniques to increase efficiency and cut energy bills, such as the use of free cooling instead of electrical chillers.
However,  electricity prices are predicted to remain constant for the next few years, thanks to the exploitation of gas in shale rocks, through the process known as hydraulic fracturing or "fracking".
European energy prices are now significantly higher than those in the US . In the UK, there are plans to exploit fracking, but electricity currently costs nearly twice as much here.
Cheaper energy will boos the US data centre market, but it won't be much help to specialists in reducing energy, said Lawrence:  "The growth of US data centre activity and investment will boost the market for equipment of all kinds but may limit demand for certain energy-efficient datacentre technologies, especially where there is a trade-off with risk and availability." Europe will continue to need this technology, however, he added.
"Suppliers of energy-efficient technologies have long touted rising energy prices as a demand driver and a reason to invest," concludes the report, which was co-written by Rhonda Ascierto. "But that is no longer happening, and data centre suppliers will need to adjust."
The UK data centre industry has been arguing against energy taxes which are designed to reduce consumption of fossil fuels, arguing that higher energy costs will drive data centres abroad.
This first appeared on TechWeekEurope UK. Read the whole story here.