Tibco Adds Predictive Analytics And Teradata Aster Link To Spotfire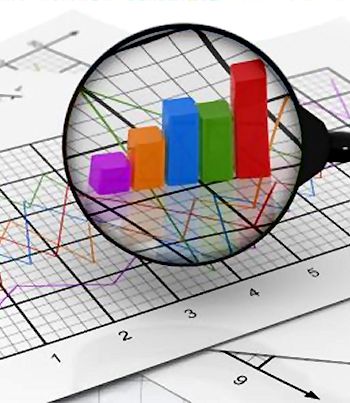 Update brings Big Data visualisation tools and remote query capabilities to more than 30 data sources
Tibco has updated its data visualisation platform Spotfire to add new enhancements to decrease the time it takes to produce business insights from datasets.
Spotfire 5.5 can now access over 30 different data sources. Tibco said analytic data warehouses, databases, No-SQL sources, web services, and applications are all accessible through a common layer. The company added that users can combine data from all of these sources regardless of whether the data is in-memory or in-database, to perform comprehensive analysis.
Hybrid beast
Tibco said the hybrid approach it took would enable enterprises to centrally control data access and models, while still providing immediate self-service analytics to business users across the organisation.
Lou Jordano head of worldwide product marketing for Tibco said that competition, productivity and innovation all depend on how enterprises make important information immediately available to knowledge professionals, yet companies must simultaneously control access to sensitive data.
"The Spotfire enterprise-class data discovery platform recognises that data is a corporate asset which needs to be secured, while at the same time, providing instant self-service analytics to support the competitive, agile organisation," said Jordano.
Spotfire 5.5 also adds a new analysis concept to visually manage by exception that automatically puts forward the KPIs, signals, and data that matters most and needs action. With Spotfire 5.5 dashboards, analytic applications and data discovery, users can immediately find the exceptions in the business through dynamic rule-based filters and visualisation.
The software easily joins multiple data sets right in the visualisations with drag-and-drop, comparing subsets of data directly in the same visualisation without having to regroup the data. A number of ease of use capabilities, like a full-featured expression editor, a new welcome page, and more visual depth, are included in this release.
The platform also integrates with Teradata Aster, which allows in-database predictive analytics to be performed before data is visualised. The platform also integrates with DataSynapse GridServer and BusinessEvents, offering predictive analytics to enable enterprises to scale Tibco Enterprise Runtime for R modelling to massively-parallel, real-time applications, such as fraud detection or in-store offers.
"Bringing together Spotfire and Teradata Aster for in-database, Big Data predictive analytics means the important business variables, such as website or store visits, can be changed without code modification, and that sophisticated analytic processes are completed in one pass," said Mayank Bawa, co-president Teradata Aster. "By integrating Teradata Aster into Spotfire 5.5, we are making the advanced analytics power of SQL-MapReduce Discovery Portfolio available to non-statistical business users through Spotfire analytic applications."
Spotfire 5.5 will be available in late May.
Read also :