Fading Video Conferencing Market To Make Recovery In 2013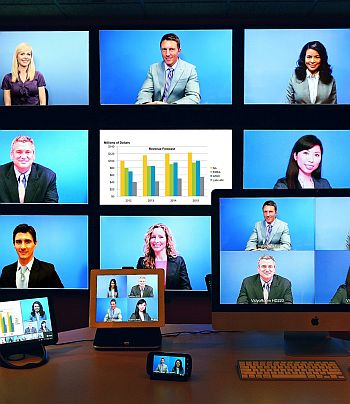 During 2012, the video market declined but this year could see a big improvement, claims analyst
The downturn in the video conferencing market in 2012 was an aberration and this year will see an upturn, according to an analyst firm. The study by Infonetics Research found that revenues in the market were bad in the first half of 2012 and only a rally in the second half prevented the market from contracting.
"After a rotten early 2012, the video conferencing market appears to be turning the corner. On the heels of double-digit growth the previous quarter, revenue was up again in the fourth quarter, keeping full year revenue essentially flat," reports Matthias Machowinski, directing analyst for enterprise networks and video at Infonetics Research.
Long-term plans
Revenue for nearly all dedicated video conferencing systems declined in 2012, with some segments falling off significantly; only multipoint control units held steady. Sales of enterprise video conferencing and telepresence revenue grew 10 percent sequentially in the fourth quarter of 2012 to $822 million (£540m).
Asia Pacific was the only region to report positive revenue growth in 2012, up 11 percent over 2011.
"We view 2012 as an aberration, and see long-term interest by enterprises to deploy video communications, helping the market to sustain a six percent CAGR (compound annual growth rate) through 2017," said Machowinski.
"Helping the market stay afloat were sales of PBX-based video endpoints, which more than doubled in 2012. PBX-based video is proving popular because it offers organisations a cost-effective way to enjoy multimedia communication using infrastructure they already have," he added.
He said that factors driving the future growth of enterprise video included advances in and proliferation of technology (high-definition video, bandwidth); demographic and communication trends; and specific use cases such as tele-learning and tele-medicine. He also expected the immersive telepresence segment to bounce back too.
Read also :