Prianto To Distribute Unisys Stealth Security Suite For Enterprise Data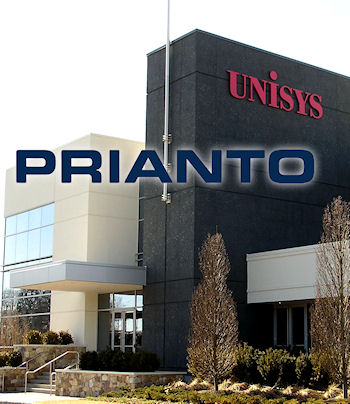 Unisys Stealth hides systems from hackers to meet critical data security challenges
Distributor Prianto is to offer its resellers the Unisys Stealth Solution Suite for protecting mission-critical data as it moves across enterprises.
Prianto said it has stepped up its efforts to identify vendors with inventive solutions to the corporate security crisis, as incidents of breaches occur as Europe with increasing frequency.
Security breaches
"Our resellers can now support the increasing demand from customer IT departments to protect sensitive data and infrastructure," said Prianto's founder and MD Yuri Pasea. The Unisys system will help resellers to aid their clients to cut costs, streamline processes and meet compliance requirements, he promised.
Unisys said it chose Prianto as it is well placed to allow resellers to come to grips with the situations facing clients. "Prianto has a history of taking emerging technologies to their value-added resellers and providing marketing and technical support," said Tom Zorn, Unisys vice president of software channels.
With the ground constantly shifting in security, resellers need good leadership Zorn said. Prianto is up to speed with the strengths and weaknesses of its corporate clients, the threats they face and the opportunities provided to resellers, he argued.
Self-styled "knowledge distributor" Prianto said it fills the gap created by the consolidation of the European distribution market into a handful of broad line distributors.  The Unisys suite will be supported alongside virtualisation and cloud technologies that will complement Citrix, VMware and Hyper-V technology.
"The addition of Unisys Stealth Solution Suite will provide Prianto and its resellers with a mission-critical solution designed to protect their customers' most valuable data while in motion," said Zorn.
Read also :