Gartner Report Predicts Android Will Outsell Windows In 2013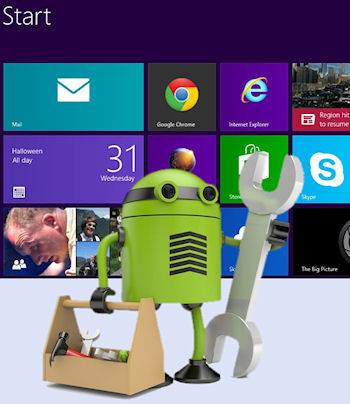 Gartner says smartphone sales and low-cost tablets will cause fading PC shipments to fall even further
Gartner Research has predicted yet another contraction in the worldwide PC market during 2013 and there will be twice as many Android devices shipped as Windows systems.
The research firm said combined PC, tablet and mobile phone shipments will increase by nine percent during the next year, although the traditional PC market will decline by 7.6 percent.
PC shipments fall again
This shift from the PC to mobile devices will be accelerated by the proliferation of lower-priced tablets and is part of a long-term change in user behaviour rather than a temporary trend caused by the current economic climate.
Tablet shipments are predicted to rise by 69.8 percent from 116 million units to 197 million in 2013, with more Android devices sold than Windows. Form factor variety, the cloud and apps are also expected to be key drivers of demand.
"While there will be some individuals who retain both a personal PC and a tablet, especially those who use either or both for work and play, most will be satisfied with the experience they get from a tablet as their main computing device," said Carolina Milanesi, research vice president at Gartner. "As consumers shift their time away from their PC to tablets and smartphones, they will no longer see their PC as a device that they need to replace on a regular basis."
This first appeared as two stories on TechWeekEurope UK. Read the whole story here.
Read also :