Rackspace Takes On Patent Trolls At Their Own Game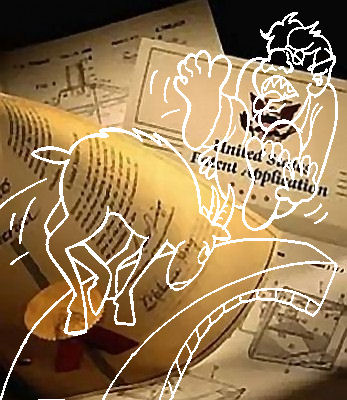 Trolls at IP Nav have gone a bridge too far as the cloud hosting firm rolls up its sleeves to do battle
IT hosting specialists at Rackspace Hosting is taking the fight to one of the tech world's number one enemies by suing what they call "the most notorious patent troll in America".
The company has filed a lawsuit against "serial plaintiff" Parallel Iron and its owner, IP Navigation Group (IP Nav), claiming that these patent assertion agencies have broken the agreements signed while trying to convince Rackspace it was breaking the law.
"IP Nav and Parallel Iron are acting in their own selfish interests and suffocating innovation, while stripping capital away from businesses both large and small. This time, the patent troll should pay us," said Alan Schoenbaum, senior VP, general counsel and the leader of the global legal team at Rackspace, who's also a passionate troll hunter.
Revenge is sweet
Parallel Iron sued Rackspace and 11 other defendants last week, claiming they infringed on three patents related to the Hadoop Distributed File System (HDFS). According to Schoenbaum, this is just one of 23 lawsuits Parallel Iron filed in less than a year.
Rackspace says Parallel Iron is nothing but a shell company for the long-established "patent monetisation firm" IP Nav, created with the explicit purpose of making money by blackmailing various organisations using patent infringement claims. Alternatively, IP Nav describes its business as "helping forward-thinking corporations, universities, organisations and individuals profit from innovation".
IP Nav first accused Rackspace of patent infringement at the end of 2010. However, it would not reveal the name of the patent holder or even the details of the patent unless Rackspace signed an agreement in which it promised not to sue the patent assertion agency.
This ensured the IT hosting company couldn't invalidate the patent in question, among other things. Rackspace wasn't happy with the proposed arrangement, and made a counter-offer: both sides sign a "forbearance agreement", promising to give 30 days notice before the start of any legal action.
Fast forward a few years and Parallel Iron has sued Rackspace on behalf of IP Nav, referring to the same patents, without giving any notice. This underhanded tactic has made Rackspace very angry. So angry it is suing both Parallel Iron and IP Nav in federal court in San Antonio, Texas – the birthplace of the hosting company.
This first appeared as two stories on TechWeekEurope UK. Read the whole story here.
Read also :