Colt Launches Ceano To Give Its Channel UC Cloud Services For SMEs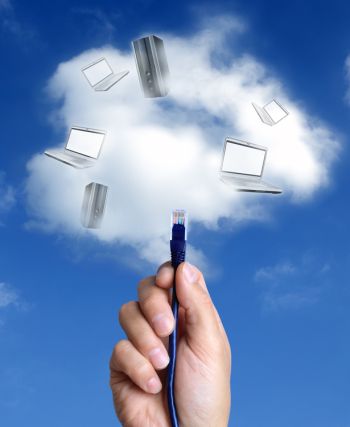 Ceano allows resellers to offer a tailored unified communications platform to smaller businesses
Colt has announced the launch of a unified communications platform for small to medium enterprises. Colt Ceano offers a range of network, communications and cloud-based IT services that can be scaled up and down according to the needs of a business.
Channel partners can assist their customers to implement whatever range of Ceano services they require at a given time, and these can be turned on or off as the customer sees fit. Colt will only charge for what is used rather than charging a fixed monthly fee.
Firm foundation
Ceano has been designed to provide a fairly comprehensive UC provision, but VARs can build in additional functionality if they feel it is required.
Keith Humphreys, managing consultant at EuroLAN Research, said, "For resellers, being a one-stop shop for network and cloud-based computing, messaging, collaboration, and infrastructure services and offering first-mover status into cloud services rather than a 'big-bang' approach creates a competitive advantage. Colt Ceano will enable channel partners to benefit from ongoing revenue streams and deeper customer relationships through ongoing service provision, with easy ordering, management and configuration of services through a dedicated online portal."
Colt will also offer a programme of training and provide resources and support around Ceano.
James Eibisch, research director for IDC, observed, "SMEs need clear and affordable services that are simple to use and can be scaled.  Being able to cherry-pick from the services available and pay only for the services and capacity they need is the key."
The services package includes business grade Internet connectivity to whichever Internet service provider the customer prefers. Internet Access Services (IAS) Mobility ensures that remote working is secure.
Communications services include VoIP and managed Exchange 2010 email services based on Microsoft Lync 2010 to support presence, instant messaging, voice, video and online meetings. Content management and document sharing is supported by the inclusion of SharePoint 2010 with Sroonr Workplace for the creation of virtual project workspaces.
European based
The service is based on Colt's European data centres which allow virtualised servers and infrastructure to be created and remotely managed. This includes virtual firewalls and web security, cloud backup and disaster recovery.
Hosted Virtual Desktop Infrastructure (VDI ) services can also be provided. These allow the end users to choose whatever device they prefer to work with. The company acknowledges that BYOD is an issue that many SMEs find difficult to implement and manage. Using VDI allows the use of traditional desktop or laptop PCs, but tablets and smartphones can also be integrated in this way.
Ordering and modifying any of these services can be achieved through a single interface under the control of either the reseller or the customer.
Ceano is partially based on technologies that came with the acquisition of ThinkGrid last year.
François Eloy, executive vice president of Colt, said, "It brings the capabilities that larger companies have within the reach of the SME. It also brings the advantages of Opex versus Capex because you don't buy the technology, you just rent it and use it."
According to Eloy, services and infrastructure changes can be made within minutes using the management interface and as the UC provision develops in the future new services will be introduced to provide the agility that is required for competitiveness in constantly changing markets.
Ceano will be available through Colt's channel partners this month and its existing resellers have been trained in preparation for a rapid roll-out.