Without Managed Agility Service Providers Will Fail Their Customers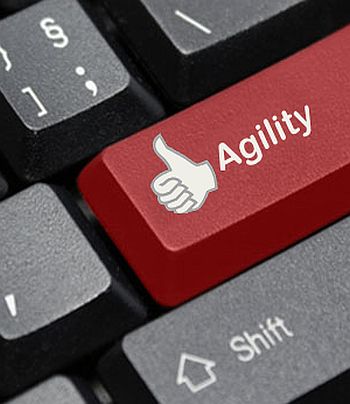 Managed change is a vital element of services provision to deliver agility to dependent enterprises
For its own survival, the channel is being forced to change and to embrace the cloud as its own conduit either between distributors or OEMs and resellers, or onwards between resellers and their customers. Apart from shortening and automating the sales cycle, it requires the cloud service owners to be more proactive and agile to meet the challenge of a rapidly-changing marketplace.
Hosting provider Rise asked 100 UK VARs and MSPs about the effect cloud services was having on them. Almost a third (31 percent) of them said they had to fully change the way they do business in order to adequately deliver cloud services to customers. A further two thirds (65 percent) of respondents admitted to being forced to make some changes as adoption rates have grown.
Managing agility
James Henigan, managing director of Rise, commented, "As well as this, over half – 54 percent – of the respondents said that the IT industry has not over complicated the cloud, but on the whole there is an agreement that all parties need to do more to educate customers as technology develops."
The Cloud Industry Forum (CIF) reported in late 2012 that since the beginning of 2011, cloud adoption among UK businesses of all sizes had increased by 13 percent. Over half are now using some form of cloud technology today.
The reason is competitiveness and the need to adapt to the agility required to meet changing business needs. Using reputable cloud services automatically keeps applications up-to-date but all of this still has to be managed – and the tools used to achieve this also need to be kept updated.
Alistair Forbes (pictured), general manager of GFI MAX, said, "We are firm believers in the software as a service (SaaS) delivery model of those kind of services. We've been a hosted solution since day one and that's all we've ever offered. We typically do software releases every four to six weeks and it doesn't require our customers to undertake an upgrade process. We upgrade the central infrastructure ourselves and all of the agents are automatically updated so there's no deployment effort required by the customer."
The services that can be supplied to the customer go beyond  this. Education and information is becoming an important factor for resellers. It not only increases the sales opportunity but also boosts the relationship to that of being a "trusted advisor".
Cloud services are easy to enter but it is also easy to jump in without asking the right questions or considering the impact on other business processes. Customers need to be informed and educated about the different platforms that are out there – the benefits and the risks that may be associated with each of them, and the challenge of managing across all of these different environments.
Cutomer satisfaction
For any advisor, it is important to be a step or two ahead of the customer and it is equally important to keep in touch to get feedback on their challenges and desires. Any modern company relies heavily on its services suppliers to keep the business running smoothly. A comprehensive toolset with a consistent, preferably integrated, set of interfaces is key to keeping things under control.
Data is the essential foundation of this new dependency but careless acquisition of services can fragment that base and cause problems further down the line.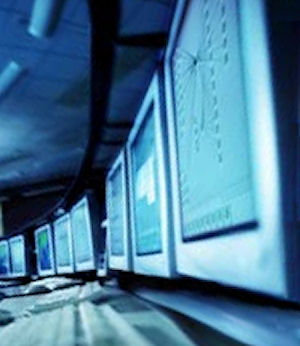 The combination of services are no longer totally under the control of the managed service supplier (MSP) . There are components and services which are beyond their control and to which they have no access. Working out how to remain relevant in that kind of environment is the real challenge.
"They may now be using salesforce.com as a CRM solution and NetSuite as their accounting solution – they might be using three or four different cloud services and now their data is spread all over the place," Forbes said. "So MSPs have to think about how to take a backup, for example, and how they're going to consolidate that across all of their environments so that the data their customers are depending on is going to be available to them at all times. This is where the MSPs have got to have the expertise to be able to advise and take responsibility for handling these issues on their behalf."
Agility requires control and careful management. Without that, customers will become alienated if their new, flexible systems come at the cost of  compromise or if they find they have been lured into a technology cul-de-sac and now face the problems of retracing their steps to get back on the right track.
They also want a smooth pathway to take advantage of new platforms and working methods. The best example is the proliferation of user devices that appear on networks – with or without permission. This revolution has happened quickly and disrupted concepts of working hours, security, applications, and control.
"Agility is something that applies to MSPs of all sizes and requires they are aware of changes and able to do something about it. That requires vigilance to spot meaningful trends in the market," said Forbes. The good news is there's more readily-available information than ever on what is happening. I think the classic adoption curve recommends being in the early majority, not necessarily among the bleeding-edge adopters, as a good place for MSPs to be so they're sufficiently ahead of their potential customers to be able to advise and respond to their questions without following dead ends and things that are never going to take off or gain traction."
For more information on managing services, click on the logo: