Magirus CEO Departs Marking The End Of Avnet Integration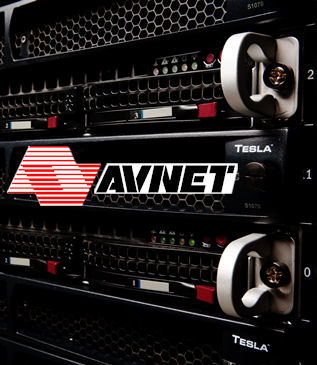 Fabian von Kuenheim heads for the door to look for other "entrepreneurial challenges"
Magirus CEO Fabian von Kuenheim is to quit Avnet Technology Solutions just six months after the acquisition of the distributor by Avnet. Although von Keunheim has left the company "to pursue new entrepreneurial challenges", he will continue to provide advisory support to Avnet for a transitional period until September, 2013.
Avnet chief executive Rick Hamada paid tribute to the outgoing boss saying that he had played a key role in the initial integration of the Magirus Group with Avnet.
Silver anniversary
Von Kuenheim (pictured) joined Magirus in 1988. Hamada said he was an "astute businessman, valued industry colleague and personal friend".
"Over his long years at the helm of Magirus he always maintained the company's position to be in touch with the pulse of the market, and he actively promoted a proud culture and philosophy around the vision of being a truly innovative service provider," he said.
"I wish to thank him in particular for the successful transition of the Magirus Group into our EMEA business in the period since October 2012. His lasting contributions will ensure that this excellent foundation of the Magirus Group will continue to impact our industry as part of the bright future for Avnet Technology Solutions."
Von Kuenheim responded, "On 31 March, 2013, to the day, it was 25 years since I dedicated myself to the successful development and leadership of Magirus. This was only possible due to the huge support of those within the company in tandem with our customers, partners, vendors and shareholders."
"My special thanks go to our brilliant employees, all of whom created and embodied our culture, team spirit, ingenuity and understanding of the different nuances of the EMEA market. I look back with pride on what has been created at Magirus, which is now entering a new, successful phase in its development as part of Avnet," he added.
With the departure of von Keunheim, the firm may be about to branch out into the realms of cloud consultancy.
Kevin Collins, cloud practice director at Avnet EMEA, said that is was "essential to take a consultative approach to the cloud, to support business partners on their evolutionary journey to their cloud business; vendors and business partners need to take this journey together to support one another as the industry develops."
"The major advantage of XaaS over its predecessors is it allows customers to take small granular steps into the promised cloud nirvana which will ultimately see XaaS become the more dominant solution of choice in the future," said Collins. "While these granular steps are likely to slow progress it will allow partners and vendors the time required to adapt to these new and exciting market opportunities."
Read also :