Cisco And Microsoft Take Fast Track To Data Centre Product Push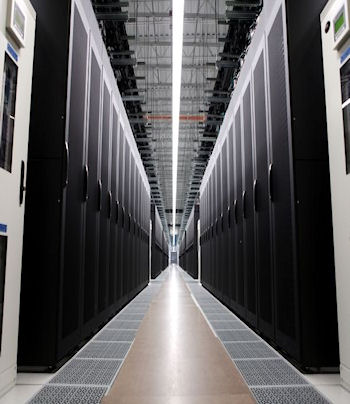 Cisco and Microsoft have formed a partnership to offer products tailored for the modern data centre
Microsoft and Cisco Systems are working together to offer new products designed to make it easier for businesses to virtualise their data centres. The two companies are also aiming to reduce complexity and integrate cloud computing technologies.
Cisco is combining its Unified Computing System (UCS) converged data centre solution with Microsoft's Fast Track 3.0 architecture offerings to give businesses integrated solutions that will make it easier for them to provision, deploy and manage their data centre environments, according to the two companies.
In addition, Cisco is offering new Microsoft Fast Track 3.0 packages that can leverage options from either EMC and its year-old VSPEX integrated virtualisation solution or NetApp and its FlexPod technology.
Developing alliance
"The intersection of computing, networking, virtualisation, and software is at the centre of a new era of innovation," Satinder Sethi, vice president of data center solutions at Cisco, said in a statement. "Alliances like the one we have with Microsoft allow us the opportunity to jointly develop innovative and integrated solutions to help drive out data centre complexity, in turn delivering simplified operations, and improved information technology productivity and data centre utilisation for our partners and customers."
During an 11 April conference call regarding Cisco's software-defined networking strategy, Dave Ward, CTO of engineering at Cisco, pointed to the Microsoft alliance as an example of the networking giant's efforts to partner with other vendors to create comprehensive data centre solutions that leverage virtualisation technology, programmable software and dynamic networking and infrastructure hardware.
In its alliance with Microsoft, Cisco is giving customers programmatic access to UCS, which lets them have more insight and control over how the converged data centre solution works with Windows Server and application software.
The initiative also calls for combining Cisco's Nexus 1000V Series extensible virtual and cloud networking platform with Microsoft's Windows Server 2012 Hyper-V Extensible Switch and System Center Virtual Machine Manager 2012 SP1, both of which are part of Microsoft's larger Cloud OS effort. The combination will let customers virtualise some aspects of their data centre networks alongside their physical networking and cloud computing infrastructure, according to Cisco officials.
"Microsoft's Cloud OS approach, based on Windows Server 2012 and System Center 2012 SP1, gives customers a comprehensive platform for implementing their infrastructure on premises, with a hosting service provider, and in the cloud," Brad Anderson, corporate vice president of Microsoft's Windows Server and System Center, said in a statement. "Combining the proven Microsoft Fast Track architecture with Cisco's innovative Unified Data Center architecture provides partners and customers with a first-class option for navigating their way through today's new age of data centre deployment and management."
This first appeared as two stories on TechWeekEurope UK. Read the whole story here.
Read also :