Dell Switch Enhances Data Centre Fabric With SDN Support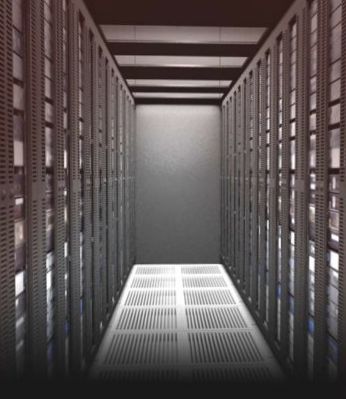 Dell launches an Active Fabric product that offers a modular network switch and management software
Dell continues to ramp up its networking capabilities with the release of a new top-of-rack switch and new management software.
The new offerings come two months after the tech company unveiled a software-defined networking (SDN) strategy that is designed to work within any model that is adopted, from network virtualisation overlays to OpenFlow deployments for cloud computing to legacy environments seeking greater programmability and openness.
Fabric action
Dell is driving to expand its networking initiative to create a complete fabric product that builds on the networking technology it's acquired over the past couple of years, particularly from its acquisition in 2011 of Force10 Networks, which has become the cornerstone of its enterprise networking efforts.
The company has announced an Active Fabric networking offering, the next phase in an effort that, over the past year, has included rolling out converged systems. Dell's Active Manager is designed to give enterprises a single software tool for managing their environments, not only for controlling their infrastructures but also automating the design, deployment and monitoring of the fabric.
In addition, the fabric itself includes the new S5000 module networking switch, which not only comes in a small 1U (1.75-inch) form factor, but includes such features as wide SDN support, complete storage networking capabilities and less complexity, thanks to integrated automation, scripting and software programmability.
"Creating a fabric has just become so much easier," Arpit Joshipura, vice president of product marketing and management for Dell Networking, told eWEEK.
The end result is a data centre fabric that saves money – as much as 77 percent on power costs, up to 59 percent on capital costs – and time. Having the single point of management and automation of designing and deployment can save IT administrators as much as 86 percent in deployment time, according to Dell officials.
Switch specs
The S5000 switch offers IT administrators a modular top-of-rack appliance that links not only server and networking but also storage. It comes with native Fibre Channel and Fibre Channel-over-Ethernet (FCoE) capabilities, and Dell's Open Automation platform brings automation, scripting and programmable management for virtualised environments.
The modularity offers enterprises a pay-as-you-grow environment that can easily scale and storage networking capabilities that can offer support for iSCSI, RoCE (RDMA over Converged Ethernet), Fibre Channel, FCoE and network-attached storage on the same platform.
The S5000, which runs the FTOS operating system inherited with Force10, also brings high local area network (LAN) and storage area network (SAN) convergence for greater density – 1.5 to three times the port density compared with other offerings, according to Dell. The switch can reach a density of 64 10 Gigabit Ethernet ports or 48 Ethernet/Fibre Channel ports with 16 10GbE ports.
The Active Fabric Manager v1.5 will be available in late May, while the S5000 switch will be available in July.
This first appeared on TechWeekEurope UK. Read the whole story here.
Read also :