Three-Dimensional Printer Channels Opened By iMakr And 3D Systems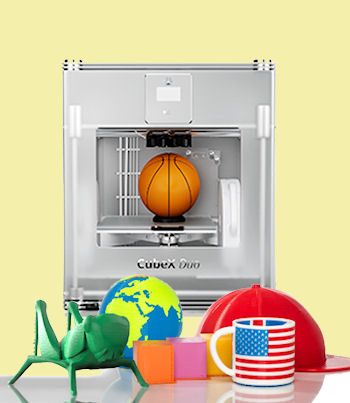 iMakr to debut 3D Systems' printers in central London store opening at the end of this month
A range of 3D printers being unveiled in London on 30 April offers resellers a high margin, high value alternative printing product.
Printer vendor 3D Systems is to showcase its new Cube, CubeX and CubeX Trio range of 3D printers at the opening of the iMakr store in central London. The vendor is also looking for more reseller partners who can profit from the growing market for these desktop manufacturing and prototyping devices.
Buy one, print many
3D Systems aims to market the three-dimensional devices at a growing community of designers, architects, jewellers and craft makers who are using 3D printing technologies.
CubeX, the latest 3D printer from 3D Systems, is also available through the vendor's online store, but this is likely to be a product people have to see in action before they place an order. The iMakr store is being set up as a showcase for competing manufacturers printers.
The CubeX, recently named in a "Best of CES 2013" award in the US, has the largest print size in its class, with the capacity to reproduce something the size of a basketball. With its advanced settings, the CubeX can create professional, high-quality prints. At around £2,000, the CubeX still offers value for money for the consumer and good margins for the reseller, according to Sylvain Preumont, iMakr founder and CEO .
"iMakr aims to bring the best in 3D printing to consumers, both online and offline, in its unique London store," said Preumont. "We're glad that Cubify and 3D Systems, the world leader in 3D printing, support our initiative."
Meanwhile, 3D Systems general manager of consumer solutions Rajeev Kulkarni was announcing the birth of a channel partner network. "We are pleased to welcome iMakr as a new partner in the sales and support of our consumer solutions. The iMakr store is an exciting initiative and we wish them tremendous success," said Kulkarni.
The iMakr store is supported by iMakr.VC, a venture capital fund dedicated to investing in the 3D printing sector. The organisation is also seeking resellers.
Read also :