HP Jumps To Embed Leap Motion Control In Its Computers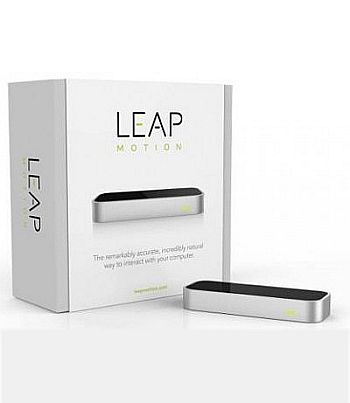 Leap Motion product can track individual movements of all ten fingers with precision
HP has partnered with Leap Motion, a Silicon Valley based developer of innovative motion sensing hardware and software, to bring its technology to consumer devices made by the company.
In May, 2012, Leap Motion outlined its first ever device – the Leap Motion Controller. A tiny bar of plastic that connects to a PC via USB and, using two cameras and three infrared LEDs, tracks motions of both hands and all ten fingers at 290 frames per second, precise to about 0.01 mm.
Bundles of offers
"Customers want to go to the next level when creating and interacting with digital content," said Ron Coughlin, senior VP and GM of Consumer PC Business at HP. "Leap Motion's groundbreaking 3-D motion control combined with HP technology and amazing developer apps will create incredible user experiences."
The Leap Motion Controller, which will be bundled with some HP products, hasn't even appeared on the market yet. It is currently available for pre-order at $79.99 (£52), and expected to ship in May.
In January, Leap Motion had already signed a deal with Asus to bundle the technology with high-end notebooks and premium All-in-One PCs. The first results of this partnership are expected to appear on sale before the end of 2013.
"Our focus at Leap Motion is to fundamentally improve how people interact with their devices, and offer as many ways as possible to achieve that vision," said Leap Motion co-founder and CEO Michael Buckwald. "The possibilities for innovation are incredible, when you think about what will come from this collaboration between two respected global leaders in their fields."
At first, HP will simply bundle Leap Motion Controller with some of its products. Additionally, Leap Motion-enabled devices will come pre-loaded with Airspace, an application store dedicated to software that is compatible with gesture control. By summer, the technology could be embedded directly into HP's laptops and tablets.
This first appeared on TechWeekEurope UK. Read the whole story and watch the video here.
Read also :