Microsoft Azure IaaS Takes On Amazon Web Services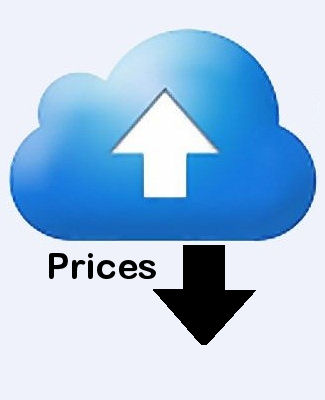 Microsoft's promise to match prices with Amazon could spark a war
Microsoft's Azure team has promised to match the price of its infrastructure as a service (IaaS) offerings with those from Amazon, potentially sparking a new price war. It has also taken the IaaS product out of pre-release and into general availability. With this new status, Azure's IaaS customers can now expect uptime on a par with Azure's PaaS offering.
On the Windows Azure blog, the firm said it will match Amazon Web Services pricing for compute, storage and bandwidth, which means a reduction in VM and cloud services prices of between 21-33 percent.
Price match
Linux virtual machines will be cut by 25 per cent, with the price for a Linux small instance dropping from $0.08 per hour to $0.06 per hour. Windows Azure Cloud Services web and worker role prices have been cut 33 percent for standard instances. A small worker role will drop from $0.12 per hour to $0.08 per hour.
"If you had concerns that Windows Azure was more expensive, we're putting those concerns to rest today," said Azure's operations general manager Steven Martin.
Microsoft also added new higher-memory virtual machine instances as customer options, including systems up to eight cores with 56GB of memory.
"We also learned more about the apps you want to run so we've added in a number of new Microsoft validated instances to our list including SQL Server, SharePoint, BizTalk Server, and Dynamics NAV to name a few," said Bill Hilf, general manager of product management for Windows Azure told his readers.
He added that, with Azure now live in production, it could offer an enterprise-strength service level agreement backed by Microsoft.
"Customers don't want to rip and replace their current infrastructure to benefit from the cloud; they want the strengths of their on-premises investments and the flexibility of the cloud," he said.
"It's not only about infrastructure as a service or platform as a service, it's about infrastructure services and platform services and hybrid scenarios. The cloud should be an enabler for innovation, and an extension of your organisation's IT fabric, not just a fancier way to describe cheap infrastructure and application hosting."
Read also :