Fiberlink Appoints CDG As Demand Boom Moves It To Distribution Model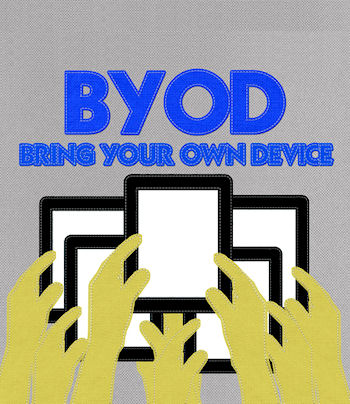 The bring your own device boom has forced Fiberlink to rethink its channel strategy
Distributor CDG is to channel Fiberlink's MaaS360 mobile device management (MDM) systems, as the vendor moves to a two-tier distribution model. It claims installation times for end-users will be cut from weeks to hours and resellers will get paid quicker.
Fiberlink, which specialises in cloud-based enterprise mobility management (EMM), has not previously used a distributor* but claims the growth of the MDM market made this channel expansion inevitable.
Booming growth
According to analyst IDC, the MDM market will grow at a compound annual growth rate of 31.8 percent between 2012 and 2016, resulting in total software revenue world-wide of over £1 billion by 2016.
Fiberlink claims that the cloud platform used by MaaS360 will have resellers and end-users running full production services within hours, where once this could take weeks, with reseller sales cycles being settled equally quickly.
The MaaS360 product line-up includes MDM, mobile application management, mobile expense management, and a secure productivity suite, which can separate corporate data and personal information on the same device. By running in the cloud, the vendor claims it has removed management headaches and MaaS360 offers 'zero day support' for mobile OS updates.
The BYOD market is creating an exuberant market for MDM as companies expand the range of devices that users can work from, said Chris Patton, CDG's commercial director. As the impact for mobile working is felt across organisations that only whips up the fervour for gadgets and, eventually, all this excitement and energy is crying out to be channelled in the right direction, he claimed.
"Fiberlink's approach to MDM and EMM provides a whole suite of solutions that can help customers manage their devices, control expenses, and provide secure access to documents and applications," said Patton. "We are looking forward to helping the company expand its footprint in the UK through proactive support, marketing, and partner recruitment initiatives."
As Fiberlink expands its market operations in the UK a two-tier channel model is the best way to meet demand, said Simon Peralta, Fiberlink's sales director for  EMEA. "Our partnership supports this growth by extending our technical, market development and sales activities. CDG's strategy aligns well with our own approach to the market."
CDG is to run Innovation Showcase events around MaaS360 as part of its partner recruitment campaigns.
*Historical footnote: Fiberlink did form a partnership with Wick Hill in 2011 but the marriage was never consummated, Fiberlink said.