Claranet Warns CSPs To Improve Their Support For The Channel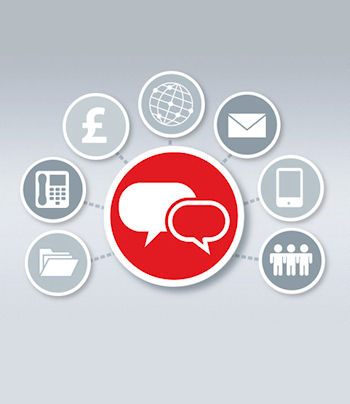 Hosting provider tells CSPs to get down from their cloud and help customers
Claranet has warned cloud service providers (CSPs) that they must up their game by offering the channel the support it needs if resellers are to stand a chance in the services market.
The hosting and services supplier quoted figures from the Cloud Industry Forum (CIF) that showed 32 percent of resellers anticipate that cloud services will account for more than 20 percent of their revenue by 2015. If this increase from the current 13 percent is to be achieved, staff must be trained to support the services.
Confidence boost
Simon Bearne, sales director at Claranet, said, "The cloud remains a new and relatively unknown frontier for a large contingent within the channel and, while their concerns are by no means insurmountable, they will only be overcome with the help of vendors. CSPs must work with resellers to instil trust in their products and give them full confidence in the skills of their staff  to sell and support cloud solutions."
It is insufficient, claimed Bearne, just to provide classroom training without offering more practical support. The best CSPs should improve their services to resellers by offering direct access to their expertise by "loaning out" staff to help with initial sales and to establish a knowledge base for their channel partners.
"Only if resellers understand exactly what they are offering will they be able to smooth out the sales process, support end-user experience of migration and integration, and realise the predicted revenue boom," he said.
According to CIF, 18 percent of resellers have voiced concerns over the immaturity of the market. This implies that independent accreditation may be required to endorse the providers' promises to counteract the wariness of the customers.
"In an industry such as ours where 'cloudwash' is commonplace, it's easy to bamboozle customers with unfounded claims over security and data protection. The knowledge that an organisation has taken time to ensure its technology is up to scratch and put itself through rigorous auditing and certification processes – such as those for ISO:27000 or PCI DSS – will build up resellers' trust, giving them confidence that they are looking at a mature market that takes their security concerns seriously," Bearne asserted.
The problem lies in the newness of cloud services and the end customers inability to judge who they can trust. Bearne suggests that customers should look for reseller, which has established long-term relationships with both vendors and customers. This, he said, is a sure sign of a strong understanding of the technology they are selling and insight into the organisations they are selling to.
Read also :