OCF Turns HPC Service Provider To Bridge Skills Gap In Academia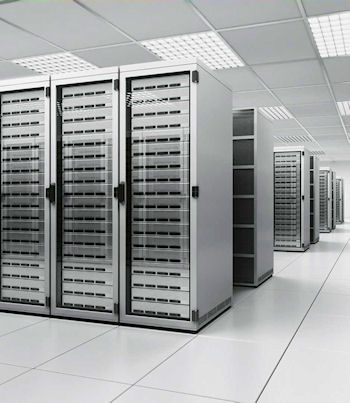 Some service providers are born great. Some become great. Some have the job thrust upon them
Supercomputer vendor OCF has become a service provider to a client after one of its customers admitted it couldn't find a skilled experienced candidate to appoint.
The University of Central Lancaster (UCLan) has asked OCF to support a super computer that the supplier built for it in 2010. The role extension came after OCF's client admitted it could not find anyone with the skills to run the high performance computer (HPC) that OCF had built for it.
Cometh the HPC
OCF will provide UCLan with strategic counselling and development of its HPC system in the absence of an in-house HPC manager. The surprising development illustrates how few IT professionals have the skills to run data management, data storage, and data analytics on a high performance computer, said Julian Fielden, OCF's managing director.
"The shortage of HPC expertise can cause difficult situations," he said. "We are pleased that we were able to help UCLan." Felden added that the vendor has been forced to become a service provider by circumstance, rather than a deliberate strategy. "It can be more beneficial for our customers to use our remote service for cluster management to plug the gap in HPC skills," he said.
The shared HPC system is used by a multi-disciplinary team of in-house scientists who can access the system via local workstations, compile simulation code in user accounts, and view the resulting simulation locally. The university is becoming increasingly reliant on the system, with other PhD students in disciplines such as physiotherapy and design wanting access. But demand for the service is not being met by a supply of IT managers with the right skills, which is driving prices up on the employment market.
As a result, there's a considerable opportunity for VARs to plug the skills gap and offer a more efficient level of service, according to Felden. But it's a difficult skill to acquire, warned Graham Lee, UCLan's head of IT infrastructure management and service levels have to be high. "OCF responded quickly to a gap in knowledge and skills to manage the HPC system," said Lee. "It provided an immediate system review and set in place clear SLAs. It is presently returning 98 percent availability of service."
Read also :