HP Converges Business Units And Confirms Unicenter Plans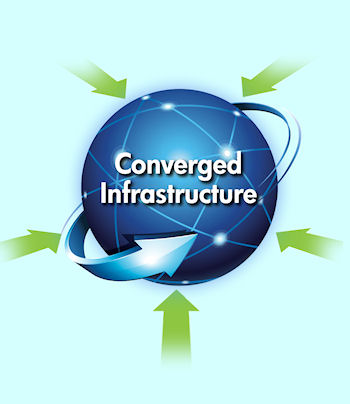 HP is pulling itself out of the rut its been in recently with restructuring and simpler channel connections
Hewlett-Packard is taking its convergence message to heart and restructuring its departments within the organisation. This reflects the new-found symmetry between existing divisions since HP defined its Converged Infrastructure architecture.
The HP Converged Systems business unit will focus on accelerating the development of converged infrastructure marketing and will be led by Tom Joyce as senior vice president and general manager. The unit will extend the portfolio of converged application appliances will bring together infrastructure, applications and productivity tools into a single system.
Joyce will be in charge of products such as Apache Hadoop, HP Vertica, SAP Hana, and HP CloudSystem.
Self servers
Dave Donatelli, executive vice president and general manager of the HP Enterprise Group, said, "HP continues to be at the forefront of the data centre evolution, accelerating the pace of innovation for our customers. HP was the first to announce converged infrastructure, which each major technology company has since followed. Today's organisational updates are the next logical step as we accelerate the delivery of game-changing converged systems' technology."
The company also announced it will merge its two server businesses to increase the speed of transformation of the server industry and drive profitable growth. The HP Servers division will be led by Mark Potter, who currently heads the Industry Standard Servers (ISS).
The combination of the Business Critical Systems (BCS) and ISS groups under this new banner will create a $14 billion (£9bn) organisation. Products will include HP Moonshot servers, ProLiant servers, BladeSystem, and the Integrity platform.
The company is also investing in a partner communications and ordering platform, which it calls Unicenter. This will provide VARs with the portal collecting products and services information, any related resources, and training. It will also be the port of call to get price quotes for new systems, access market development funds status, product rebates, sales leads and deal registration.
Unicenter is slated to appear in August and is intended to not only simplify how HP's channel operates and to facilitate the necessary integration of product ranges that will be required to build systems for supporting new technologies such as Big Data and secure cloud computing.
Read also :