Avnet Unveils Global Services Strategy And A Brocade Challenge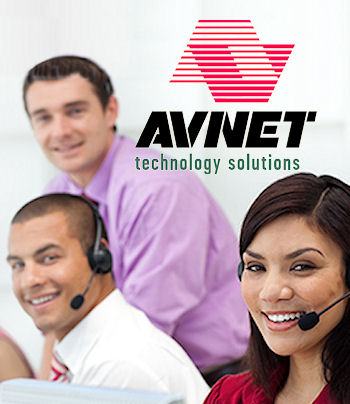 Unified services strategy and prize draw aimed to foster greater collaboration and growth for partners
Avnet Technology Solutions has launched Avnet Services which is aimed at increasing operational efficiencies and better alignment of its service offerings globally. The new division will combine the distributor's existing services organisations into one worldwide group with a unified strategy focused on software, lifecycle and education services.
The Avnet Services team will continue to work with its partners to sell and deliver services with support offered through an integrated team of more than 2,000 service delivery specialists.
Expanded benefits
The firm said the channel would benefit from its expanded capabilities, extended reach and scale, faster time to market, variable cost models, and increased revenue and margins from services offerings.
"The IT services market is estimated to be $674.9 billion [£435bn]  with a four-year CAGR of four percent. However, this large, growing market is underserved by the channel," said Phil Gallagher, global president of Avnet Technology Solutions.
"Avnet Services is designed to help partners successfully capitalise on this opportunity worldwide by leveraging our ecosystem and IT services portfolio in partnership with technology providers. Our goal is to build a unified, globally-aligned services business with common processes and tools that will allow us to deliver multiple lines of services from multiple business units for channel partners efficiently and effectively," he said.
Services will be offered in three areas at first. The areas are software services (including infrastructure and application management, business commerce and analytics, and cloud enablement); life cycle services (including integration, installation and implementation, call centre, field/depot repair, spare part logistics, and recycling), and education services (including vendor-accredited training; multi-lingual, mixed modality education, and a scalable training infrastructure).
Bill Wentworth, senior vice president of Avnet Services, will head up the team with Tony Vottima leading the Americas team, and  the EMEA team led by Christian Magirus.
"Avnet Services will establish consistent processes, tools, management systems, and governance around our services offerings, which will enable the team to efficiently increase our scale and scope around the world," said Wentworth.
"This alignment will enhance project success and return on investment for customer deployments throughout the IT solutions lifecycle, creating more stickiness for our partners and suppliers. It will also extend our partners' reach and resources with reliable service delivery offerings for their non-core service needs."
Social promotion
Avnet is also stoking up its resellers with a promotion to boost sign-ups to its Socialondemand customer community platform, and its partnership with Brocade. The platform has been designed specifically for Avnet's channel to integrate access to various third-party social media services. Partners can use Socialondemand to keep in touch with their customers and to post content from a library of articles created by Avnet's IT suppliers
To enter the competition, resellers must place Brocade content on Socialondemand. For each article posted, an entry will be dropped in the hat and, each month until the end of July, five winners of £65 Amazon vouchers will be drawn.
Read also :