UK PC Infection Hits 22 Percent But Still Considered "Low"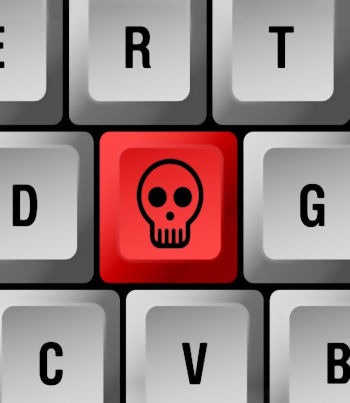 The UK came fourth in countries with low hits, but Chinese PCs showed the highest infection rate
Nearly 22 percent of the UK's PCs are infected with malware – making it one of the countries with the lowest proportion of infected PCs in the world, according to PandaLabs.
According to the firm's latest Quarterly Report, covering January to March 2013, the list of countries with the lowest infection rates was topped by Western European countries. Finland came in at the top of the list with 17 percent of its PCs infected, followed by Sweden with 20 percent, Switzerland with 20.99 percent and the UK in fourth place.
China top
China had the highest proportion of infected PCs, with more than half of its PCs containing malware (54.25%). It was followed by Ecuador with 41.01 percent, Turkey at 40.38 percent, and Argentina showing 37.77 percent.
The PandaLabs' figures follow a Trend Micro study published last week which found that cyber-crime is seeing rapid growth in Latin America. The research, carried out in co-operation with government and law enforcement bodies from the region, found that cyber-crime incidents rose by 40 percent year on year, in part due to a rise in targeted attacks on finance and government institutions.
Overall, an average of 31.13 percent of PCs were infected with malware, according to PandaLabs.
Six and a half million malware samples were created in the first quarter of 2013, following a trend of malware proliferation, with Trojans representing three out of every four new malware samples in circulation, PandaLabs said. Trojans dominated at a similar level in 2012, according to the company.
Nearly 80 percent of computer infections worldwide were caused by Trojans, frequently infecting large numbers of systems via compromised websites, PandaLabs said.
This first appeared on TechWeekEurope UK. Read the whole story here.