Citrix Asks Partners To Step Up Skills To Meet New Programme Standards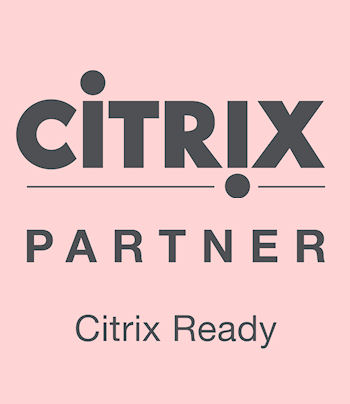 Citrix is making a big push to improve partner profits but it's a two-way process
Citrix has revamped its global channel programmes to reflect changes in its product lines and to improve the returns to its partners.
Silver partners more or less stay the same but for Gold and Platinum partners it will mean a degree of investment to upgrade their skills and competencies to maintain their status. But Citrix has claimed the increase in rewards will make it worth the effort.
Greater transparency
Alongside improved margins, the company has introduced a training voucher subscription scheme that should soften the blow by reducing the cost of attaining the new certification levels or to move up in the partner hierarchy. Current partners needn't worry about losing their current status pending retraining because they will be given a "reasonable" amount of time to upgrade their skills, Citrix reassured.
KevinBland, director of channel and alliances for Northern Europe at Citrix, told ChannelBiz that the savings could be substantial. The basic rates previously in place depended on the licence type and how many users were involved. This has been simplified in the new Citrix Solution Advisor programme  to offer a Silver partner a discount of six to eight percent. This goes up to eight to 10 percent for Gold members, and 10 to 12 percent for Platinum.
"What we want to do is to give resellers, the reason, to reach up to the next level. A true value-add channel," he said.
The changes also mean that networking partners can also benefit from sales of network products, such as NetScaler. Partners certified to sell cloud networking products can register opportunities with Citrix and, once validated, qualify for an additional 10 percent discount.
Networking opportunities
"We realised we need to leverage the skills of a broader channel that we perhaps don't have relationships with," said Bland, "and we need to step up to the mark to the way they are used to doing business. So we've introduced a deal reg[istration] programme for networking which allows partners who are skilled on our networking products to say that they are working with a particular customer. The difference between that and our traditional Advisor award programme is that it gives them an upfront differentiation, which allows them to protect themselves with that customer by giving them an up-to-10-percent price advantage.
Theoretically, and probably exceptionally, a networking partner that is also a Platinum partner could ask for the Advisor reward to give them  a maximum 12 percent and they could also get the networking 10 percent discount. Together that gives a 22 percent saving irrespective of any content margin they are making, Bland explained.
"We've also added a 'new customer' bonus. If there's a new customer and the reseller has logged the opportunity us, we will add another 50 percent to the advice award," he added. "So a Platinum Partner would be making 12 percent on the back end of the award, we would make that 18 percent. And we'll do that automatically on payment. So they might have made 18 percent on that and 10 percent on deal reg so that's 28 percent. But because we want to stimulate the market, stimulate our partners, and make it profitable. We want them to be excited and motivated and were hoping all these things together will get us there."
Darren Bibby, IDC vice president for channels and alliances research, commented, "Citrix has always had one of the most partner-friendly approaches in the software industry.  These latest programme changes continue to show that Citrix is listening to partner challenges and then iterating to come up with better, simpler and more transparent ways of working with partners."
Apart from the changes to the Solution Advisor (CSA) programme, Citrix has also introduced a SaaS Advisor programme (CSSA) which further expands cloud channel offerings for Citrix partners, resellers, cloud marketplaces, cloud aggregators and telcos.  The new programme is aimed to boost and reward referrals to and sales of the company's collaboration, support and data sharing SaaS products: GoToMeeting, GoToMyPC,  Podio, GoToAssist and ShareFile products.
This will also include deeper access to application programming interfaces (APIs) to help integrators to incorporate the GoTo services into customer applications and interfaces.
Read also :