EMC Plans To Ditch Velocity For New Partner Programme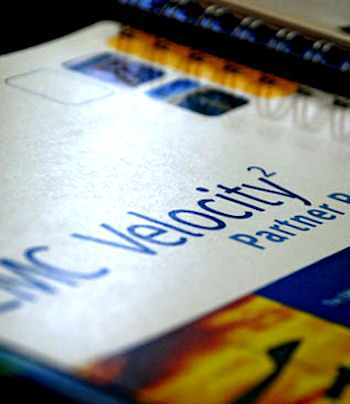 Revamped reseller programme sees Velocity shown the door, along with 1,800 staff
EMC is to replace its various Velocity programmes with a combined partner programme branded EMC Business Partners.
The storage firm said that the rebranding would make it simpler for the channel to work with the company. From the beginning of next year, all Velocity reseller partners as well as Service Providers, Global Alliances, Services, IIG and Technology partners will be just "Business Partners".
Decayed label
At a keynote speech at the firm's Global Partner Summit, held just before EMC World, EMC's senior vice president for global channel sales Gregg Ambulos said the change would enable the channel to align themselves better with the EMC brand. The Velocity Partner Programme started a decade ago.
"The name Velocity goes away, all of you will market yourself as EMC Business Partners with all the equity and all of the clout of EMC behind you," Ambulos told delegates. "The newly-branded partner programme leverages the power of EMC. You'll have all the equity and the clout of EMC behind you – the giant of the industry."
Ambulos said that the re-branding comes into effect on 1 January next year and would make working with EMC "simpler, more predictable and more profitable". It comes just months after EMC revamped its Velocity programme with the scrapping of revenue requirements to achieve Speciality accreditations.
He also promised more announcements about the rebranding in the months to come, but did not disclose any further details about the new EMC Business Partner Programme, other than to say it would "break down barriers" between different kinds of channel partners and how EMC works with them.
The relationship between EMC and its channel has been strained following a tight partnership with Dell. The two grew apart when Dell started making its own storage acquisitions. Since then the channel has provided around 50 to 60 percent of EMC's revenues.
In separate news, EMC is to make 1,800 staff redundant in a move to cut costs and streamline operations. It made the announcement in its latest revenue filings with the US Securities and Exchange Commission.
"In the first quarter of 2013, EMC implemented restructuring programmes to create further operational efficiencies which will result in a workforce reduction of 1,004 positions," said the filing. "VMware implemented a plan to streamline its operations in order to focus its business on strategic areas it has determined to be most compelling. The plan includes the elimination of approximately 800 positions."
"Additionally, VMware exited and is planning to exit certain lines of business and consolidate facilities," it revealed.
Read also :