SanDisk And WD Ship 'World's Fastest Flash' SSHD To The Channel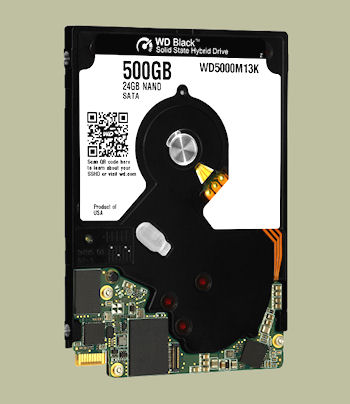 Sandisk brings fast flash memory to the world's thinnest 2.5-in solid state hybrid drive from WD
Western Digital offshoot WD and SanDisk have collaborated to create an extremely slim flash-based hard drive.
The WD Black solid state hybrid drive (SSHD) is only 5mm deep compared with 7-15mm for a magnetic disk. The vendor argues that this makes it ideal for thinner devices like ultrabooks and tablets where size is a crucial consideration and a millimetre or two saved can be a major draw. The drives are shipping to the channel now, alongside WD's ultra-slim 7mm and 9.5mm SSHDs for portable devices.
Flash drives
Flash merchant SanDisk is supplying its SanDisk iSSD storage device for the Black SSHD which uses WD's proprietary hybrid technology with industry standard Sata IO technology. SanDisk claims the new drive will cut power consumption and be cheap and reliable to run.
The upshot is that the PC user's experience will improve as both capacity and processing power limitations are overcome. Users will move closer to the promised land of instant gratification as apps launch in a fraction of the time, according to SanDisk.
Kevin Conley, senior vice president and general manager of client storage solutions at SanDisk, said the new hybrid will offer hard drive-like capacity, a slim form factor "and the oomph that only flash memory systems can give you".
Matt Rutledge, vice president of client computing at WD thanked SanDisk for making the company's dream come true. "WD realised our vision for products that combine the best of both technologies," he said. "These are a significant achievement in the continuing SSHD/flash storage revolution."
The WD Black SSHD offers 500GB of capacity, while taking up half the space of current standard notebook hard drives. The SanDisk iSSD is built on 19 nanometer (nm) process technology.
Read also :