Solwise Bespoke System Helps Luxonic Lighting To Highlight Savings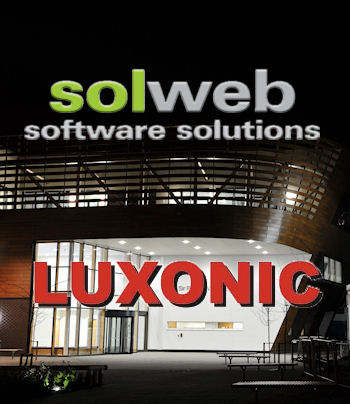 When shelf service failed, self service took over to brighten operations for lighting firm and cut costs
Luxonic Lighting has managed to cut operational costs and improve its customer service with bespoke software from software development company Solweb.
Basingstoke-based Luxonic needed new software to help manage its many projects, and looked to Solweb to help develop a new system. Luxonic's IT manager Paul Messer said, "The software works with our existing systems and makes everyone's roles across the business more integrated and seamless."
No shelf service
The lighting firm makes tailor-made lighting systems for schools, shops, offices and buildings. It lists Marks & Spencer, B&Q and the BBC's MediaCityUK among its clients.
"We simply could not find an 'off-the-peg' solution that would deliver what we needed it to," said Messer. "Solweb has worked closely with us to create a solution that just works and does exactly what we need it to do."
Messer added that cost efficiency, more accurate quoting, better project visibility and improved customer service have all been achieved using the bespoke system from Solweb.
Wayne Dix, managing director of Bournemouth-based Solweb said that there is overwhelming evidence that the smart use of technology can lead to increased innovation, productivity and competitiveness.
"Helping companies achieve 'tech-excellence' is at the heart of Solweb's mission," said Dix. "As with all Solweb products, Luxonic's system can be further adapted and tailored to suit individual needs; so as the Luxonic Team use the software and find new and better ways of working with it, it can be altered to fit their new ways of working."