Storage Service Provider Ospero Joins EMC Velocity Programme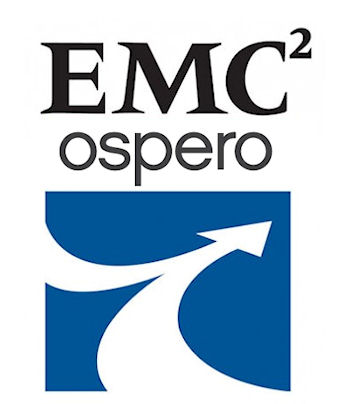 Ospero scores Velocity acceptance just as EMC decides to move the goalposts
Hampstead-based service provider Ospero has announced a storage-as-a-service (StaaS) offering for enterprises as it celebrates joining the EMC Velocity Partner programme. Yesterday the company said it was not aware Velocity was to be scrapped. "It's not something you are given overnight," the spokesperson said.
The vendor joined the group of Velocity Service Providers recently in order to deliver cloud services to customers. Ospero and its service providers have promised to offer a consolidated approach to designing and running a private/public hybrid cloud strategy, though the scrapping of Velocity could confuse customers.
Gathering momentum
Ospero described its storage-as-a-service (StaaS) offering as a fundamental change to enterprise customers. It's a market in which accreditation such as this plays an important role in convincing clients of its integrity.
"Joining the EMC Velocity service provider programme is an honour. We are proud to be a part of this prestigious group of service providers, and we're thrilled to deliver services to our customers based on EMC's powerful Vmax Cloud Edition offering," said Jason Currill, Ospero's CEO.
Mauro Bonfanti, EMC's EMEA service provider group director, was quick to reassure customers that the partnership was moving ahead at great speed. "We are delighted to welcome Ospero as a partner," he said.
By using EMC's Vmax cloud edition, Ospero will help mutual customers to put private and hybrid workloads into the cloud. The important thing is to address the concerns many enterprise customers have when considering pure-play public cloud platforms, Bonfanti said.
Read also :