Workshare Opens Up Its Secure Content Sharing Platform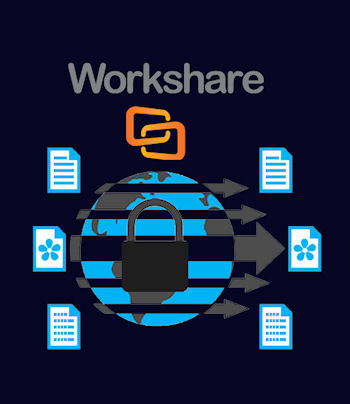 Developers and integrators can access Workshare's open API to collaborate securely beyond the firewall
Workshare has opened up its application programming interface (API) for its advanced file sharing and sync features to the developer community. This will allow closer integration of the Workshare platform's feature set with third party applications.
By incorporating the open API, integrators and developers can make it easier for their customers to take advantage of the collaboration and secure content-sharing features.
Hub of activity
The move follows the company's integration of Microsoft SharePoint and Autonomy iManage with Workshare to allow users to extend file sharing and collaboration with these products securely beyond the firewall. Data is encrypted at rest and in transit.
Anthony Foy, Workshare CEO, said, "By exposing our API, we are extending our platform to developers and clients so they can benefit from our patented IP [intellectual property] that has been developed around simple and secure collaboration. Our easy-to-use API is already attracting a growing number of developers and clients to the Workshare collaboration ecosystem as they build their feature sets into their own apps and back-end systems."
Workshare users can participate in existing collaborations or create new workflows, making location-tagged comments directly in each page. The content is synced between Workshare Desktop and Workshare Mobile for instant access. This means the online content is always up-to-date, showing the latest comments and changes made by collaborating authors.
The working environment provided includes user authentication, password protection, permissions, time-limited file access, and full audit trails. Workshare claims that it offers the industry's only mobile collaboration app for Android and iOS.
The API has been made available on the Workshare developer hub where developers can map programmatic interfaces to back-office systems or internal documentation before developing, testing, and deploying custom applications.
Read also :